The wait for Final Fantasy 7 Remake has been a long one. Since the early 2000s, fans of the 1997 title have been waiting with anticipation for the game to come to the latest console. So, getting an official release date of March 3rd unsurprisingly made everyone ecstatic. After today's announcement, it seems we will have to wait just a little longer than we planned though.
This morning, Final Fantasy 7 Remake producer Yoshinori Kitase made a statement on the game's official Twitter. He had this to say: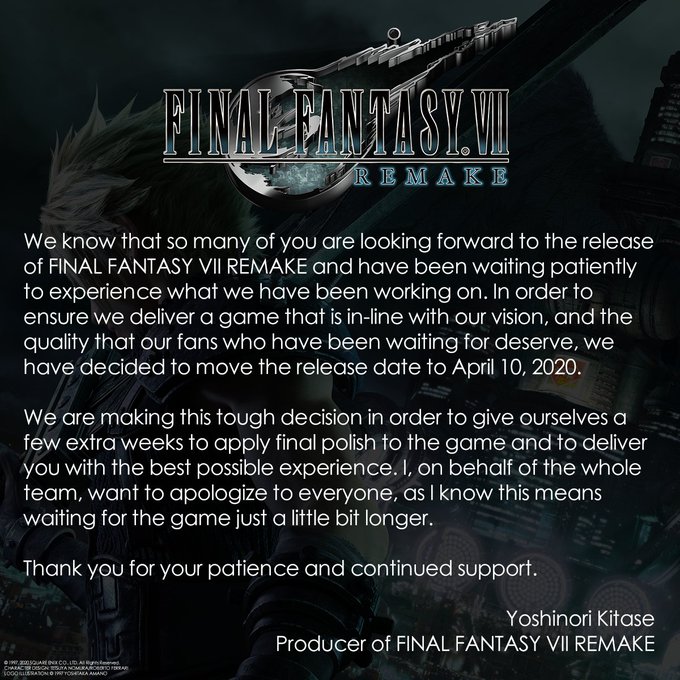 The announcement pushes the game's release back just over a month. This is not the first time Square Enix has done this either. Previously, the company pushed both Kingdom Hearts 3 and Final Fantasy 15's release dates back to do last minute polishes on the games. This announcement comes alongside news that Square Enix's other big title, Marvel's Avengers, has also been delayed. So, it seems we will have to wait just a little bit longer to be reunited with Cloud.
Until then, now would be a good time to pull out that dusty PlayStation One and play the original Final Fantasy 7. It's awesome to see how far we have come.
Author