DISCLOSURE: This post may contain affiliate links. Meaning when you click the link and make a purchase, we receive a commission, which helps Nerdbot keep the lights on.
It used to be a rare occasion that you would be able to find anything Sailor Moon related. Especially not clothing. In fact it's only been since the "renaissance" that merchandise started popping up at places like Hot Topic and Box Lunch. Bandai has started selling some awesome Proplicas and figures and for the most part fans are happy. But what about those of us who genuinely miss the 90's merch? Well Fun.com has it all figured out and has just released this official Sailor Moon Ugly Christmas Sweater and we're swooning over the nostalgia factor.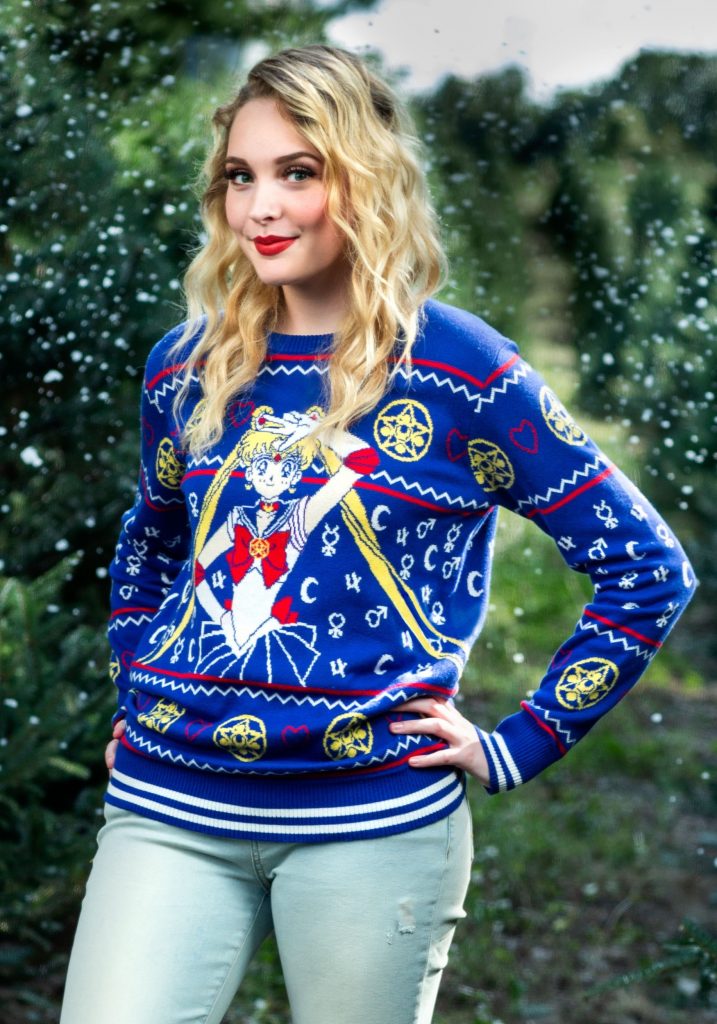 I picked one up and I have to tell you that it is the softest thing I've ever experienced. It's great quality and officially licensed by Bandai. I ordered it in a size 3x because I like it to be loose but I'm happy to report that I could have gone a couple sizes smaller and it would have fit perfect. These seem like they run a little larger than average sizes so if you want to get your actual size it will be super comfy. And if you gain a little holiday weight then you will be fine and the sweater will hide it.
When I say that it's comfy I mean really comfy. Think baby blanket soft. You are going to want this on you at all times. Run the AC if you get hot. Just don't take it off!
You can pick up one of these amazing sweaters by following the link here.