Walking through California Adventure you notice that what was once A Bug's Land has been boarded up by Stark Industry walls. We have known for a while that they would be replacing the land with an Avengers themed area but until now we didn't have a really good idea what that meant. This year at D23 they showed us a map of the new area and they told us that it would be ready to go next year. The area will now be called Avengers Campus.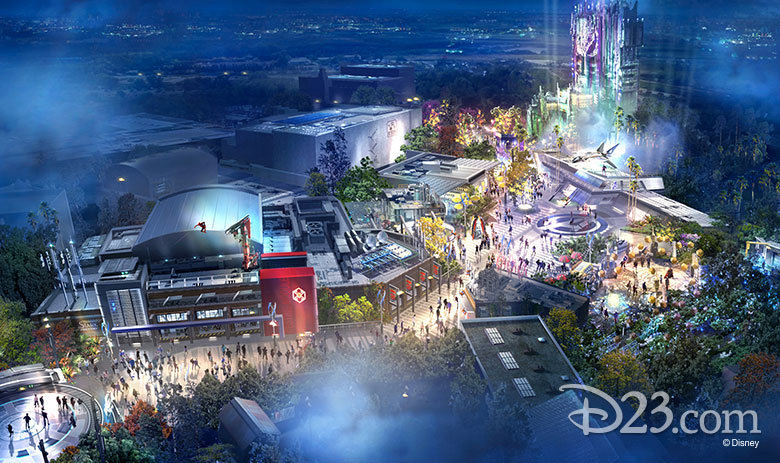 Avengers Campus is going to be an area with a storyline. They are building these campuses all over the world and they will be areas to "recruit" new members. These new members will be you the park attendee. They are re-purposing the Bug's Land theater to a Spider-man themed attraction where you can shoot webs at the screen and they will be opening the newly refurbished land in California Adventure sometime in 2020. That's NEXT YEAR! So if you thought you were going to let your pass lapse.. like me… you may have just changed your mind.
Another new park attraction will be a Moana Inspired attraction coming to Epocot. You will be able to interact with "living water" in what sounds like something out of a fairy tale. The attraction will be called "Journey of Water, Inspired by Moana".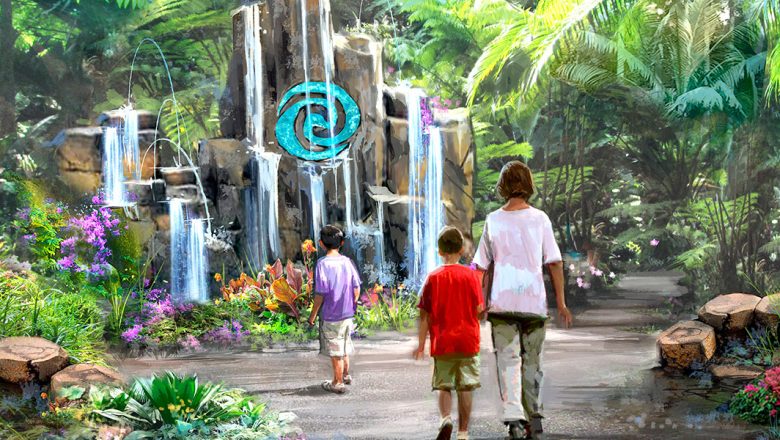 There will be an immersive Star Wars Experience coming to Walt Disney World via a very special vacation package. In this vacation package they tell us that we will be on board a space ship able to interact with all kinds of characters throughout. They are going to reveal more about this throughout the duration of the D23 Expo. Stay tuned for more updates!