At this point in our popular culture, the nostalgia nerd collective mind is clinging onto the idea that we might soon have an N64 Classic Mini Console popping up on the market soon. As we've explored in previous articles, two days after Sony announced their PlayStation Classic Mini was coming to the market, a European copyright surfaced with a controller that looked suspiciously like the Nintendo 64's.
Since then, the internet has been filled with Gamers writing down their N64 Classic "wishlists", like kids writing to Santa Claus before Christmas. But there's one important thing to remember when discussing games we want to play.
Intellectual Properties.
While all video game systems have 3rd party games, I feel like it's fair to say that the majority of best games on the N64 were in fact by independent publishers. Therefore, this is a problem when discussing which games you'd ideally like to see in the console. So, let's pretend we get to pick twenty games for the N64 Classic.
But make sure it's not any of these; because we don't get to have them.
Rare Games
Golden Eye 007
Banjo Kazooie
Banjo Tooie
Perfect Dark
Blast Corps
Jet Force Gemini
Cruisin' USA
Conquer's Bad Fur Day
Killer Instinct Gold
Diddy Kong Racing
That's right- Rare is now owned by Microsoft. Which means that none of these smash classic N64 hits will be available for us to play on the classic because the properties don't belong to Nintendo.
WWF Games
RAW
Smackdown
Wrestlemania 2000
Not only do none of these hit games belong to Nintendo, but we speculate there's a chance that the words WWF may not be able to be used in marketing anymore. Remember the debacle with the World Wildlife Foundation, forcing the Wrestling giants to change their name to WWE?
Mortal Kombat Trilogy 
This is more speculation, but we're wondering if there's going to be a head-to-head combat with Sony over the rights for 'Mortal Kombat Trilogy'. While Midway is no longer an entity, rumor has it that Warner Bros. now owns the right to the bloody fighting franchise.
Street Fighter
Haha, trick answer because they never made a Street Fighter for the N64, foolishly enough.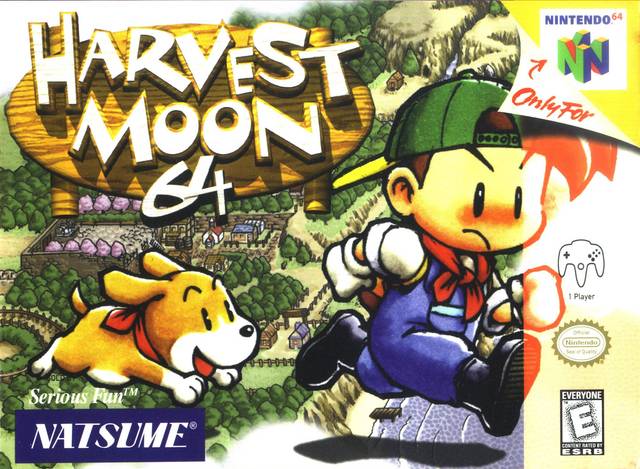 Harvest Moon 64
One of the few JRPGs for the system, this game will likely not make an appearance on the N64 due to licensing.
Star Wars Rogue Squadron
Tetris Sphere
By this time, Tetris rights were all over the place. Who even knows if they were owned by the Tetris Cooperation, or EA at this point. But very likely, it wasn't Nintendo.
Pokemon Snap
We likely won't see any Pokemon games because the ones on N64 were filler games that needed extra equipment and peripherals.
Tony Hawk Pro Skater
Rayman 2 (or any other Ubisoft titles)
NFL Blitz (Or probably all other Midway titles)
Not to mention this little fact– the Nintendo 64 had four controller ports. Do you think the Classic Mini will really support that game play? I mean, we're hopeful…then again what better way to make hella sales than charging up the tuchas for some sweet N64 controllers?
But fear not, N64 purists; there are plenty of games that likely will show up on the system. Here are the N64 titles we predict will be included should this mini console come to fruition. As you can see, it will probably be a Mario Machine.
Games That Will Likely Make An Appearance:
Mario 64
Mario Kart 64
Paper Mario
Super Smash Bros.
Mario Party
Mario Party 2
Yoshi's Story
Mario Golf or Mario Tennis
Legend of Zelda: Ocarina of Time
Legend of Zelda: Ocarina of Time (Master Quest)
Legend of Zelda: Majora's Mask
Star Fox 64
Kirby 64
Excitebike 64
Pilotwings 64
Wave Race
Bomberman 64
F-Zero X
Beetle Adventure Racing (Hey, it's highly regarded!)
Superman 64
All right– just kidding on that last one.
/Ragequit.