The Marvel Empire continues its expansion into all media formats with its most recent mass release of Wolverine: The Long Night. The Long Night stars Richard Armitage (Castlevania) as Wolverine. The 10 episode series follows two federal agents as they are led to the fictional town of Burns,Alaska, to investigate a string of grizzly murders. The federal agents, Pierce and Marshall, have a drifter named Logan in their sights as their prime suspect.
The series stays true to a murder mystery and captivates the listener with dark details. The suspenseful moments make the listener feel like they are in the scene with the 360 degree audio output. Agents Pierce and Marshall are led on a wild goose chase for the hunt of Wolverine and seem to know more about the man then they let on. They are led to Burns after a fishing boat returns to shore and its crew have been murdered. Each crew member  gutted and slashed open with razor sharp claws.
The investigation into these murders reveals older murder cases of decapitated girls that may be connected to the murders of the fishermen. The agents will also dive deeper into the myth behind the drifter known as Logan. Along the way, they discover a larger conspiracy within the town of Burns and the corruption stemming from a local cult known as the Aurora cult. The Aurora cult may have been more involved in the string of murders than they let on.
The character of Wolverine has been widely regarded as one of Marvels most popular characters. He was brought to life most recently by Hugh Jackman. Armitage, however, brings a different depth to the character. Although we can't see the character, we can picture in our minds the small ball of muscle that is Wolverine. Armitage nails the rough and deep growl of Wolverines speech along with his rugged personality.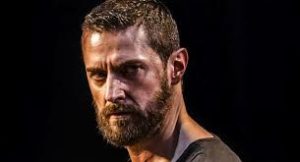 For fans of murder mysteries with a supernatural twist or love for the famous Marvel anti-hero, Wolverine, you must check out this podcast. It can be heard on all major podcast platforms.