Attention trainers! Thanks to all of your hard work over the summer catching Pokemon for the global challenges, the ultra bonus event is now officially live. This event will give you an opportunity to finally fill out that Kanto pokedex and nab some extremely rare Pokemon while you are at it.
For a limited time, Pokemon from the Kanto region (or generation one) will spawn much more frequently in the wild. As usual, a higher frequency of encounters with these Pokemon means a higher possibility to encounter shiny versions of some of them. That's not all though. The event also brings the return of the three legendary birds: Zapdos, Moltres, and Articuno. These fearsome pocket monsters can be challenged in raid battles for a limited time. From now until September 20 the birds will be available in raid battles that have been extended to a ninety minute time frame. In addition, the raid "eggs", or timers that count down to the launch of a raid, have also been decreased. These time changes give trainers better opportunities to join up with friends to challenge these beasts. Niantic also confirmed an increased chance to encounter the ultra rare shiny versions of the three birds during the event.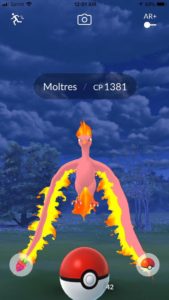 The ultra bonus event also brings an opportunity to obtain the region-exclusive Pokemon Farfetch'd, Mr. Mime, Tauros and Kangaskhan. These Pokemon can now be hatched from the yellow and pink 7 km eggs that trainers typically hatch Alolan Pokemon from. Farfetch'd, Mr. Mime, Tauros, and Kangaskhan were previously exclusive to Asia, Europe, North America, and Australia and New Zealand respectively. Trainers must obtain these eggs from gifts given by friends, so remember to gift each other with some storage space for eggs! Players have until September 30 to incubate as many of these eggs as possible to try and nab these limited time Pokemon.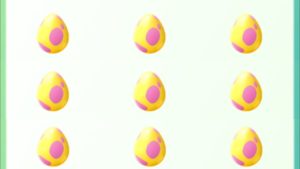 Finally, the finale many trainers have been waiting for arrives on September 20th with the introduction of Mewtwo as a raid battle. Beginning at 1 PM Pacific Time/ 4 PM Eastern Time this fearsome psychic-type will be available for trainers to team up and take down. Previously, Mewtwo has only been available as a special EX Raid battle. Ex Raids are invite-only raids in which players who receive an EX pass attend a raid at a particular location and time for a chance to catch Mewtwo. Mewtwo will appear in regular raids until October 23rd, meaning trainers will want to get out there and capture as many as they can before time runs out.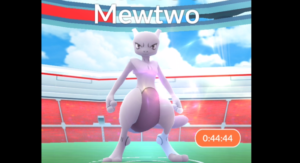 The Pokemon Go ultra bonus event is a great opportunity to jump back into Niantic's addictive mobile game. So grab your friends, put on your walking shoes, and head out into the great unknowns for a chance to capture some truly spectacular monsters. Who knows, you may even walk away with a shiny Articuno you can brag to your buddies about.