As we all know now that Andrew Lincoln who plays Rick Grimes from the hit TV series on AMC is leaving the show after nine seasons being on the show. Which Andrew Lincoln revealed and confirmed at San Diego Comic Con this year.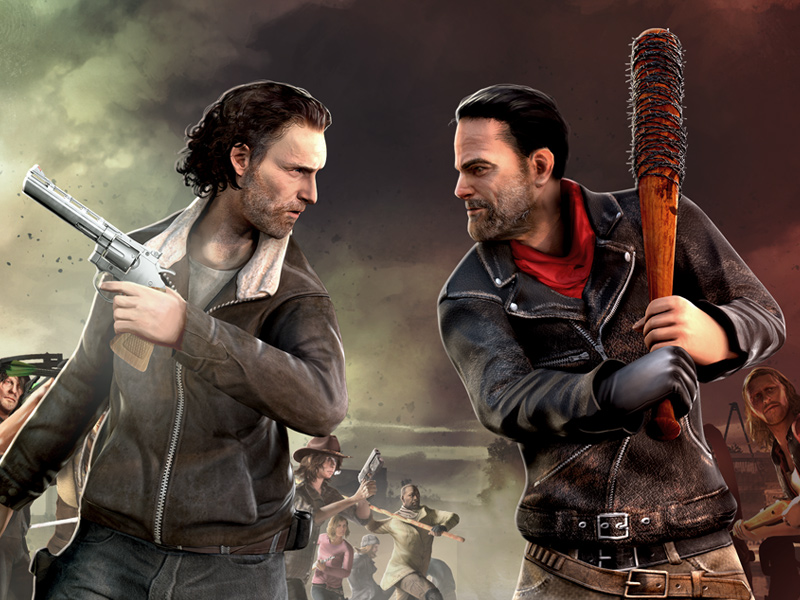 Andrew and Norman have a Walking Dead Bromance like you would see more on a Reality TV Show. However, Daryl said that Andrew is his best friend on the set. "He was the first person I saw in the morning. As soon as we would wrap it up, he would immediately called me in the car. We speak all the time. We would spend every lunch break in my trailer. We shared a trailer forever."
Despite that sad news there was some chatter that Norman Reedus would also leave the show with Andrew. The reason there was some chatter is because Norman said, himself they planned to leave as dynamic duo; "I think it was like season 3 or 4. We're like, If you leave, I leave. Right? And that was the thing." Therefore, the pact was born.
When Andrew heard this from Norman which, he revealed on EW Radio (SirusXM Channel 105) Andrew's ears perk up. "Are you leaving?" Andrew inquired. "Is this an announcement? Is this breaking news?"
Norman Reedus replied, "Oh, hell no!" Therefore was there really pact made between Norman and Andrew? We may never really know?
However, it does make me wonder how close these actors and actress really get after being on a show so long and playing same roles? Which brings me to another thought I had; after playing role for so long are they capable of playing other roles or are they stuck in those roles their whole career?