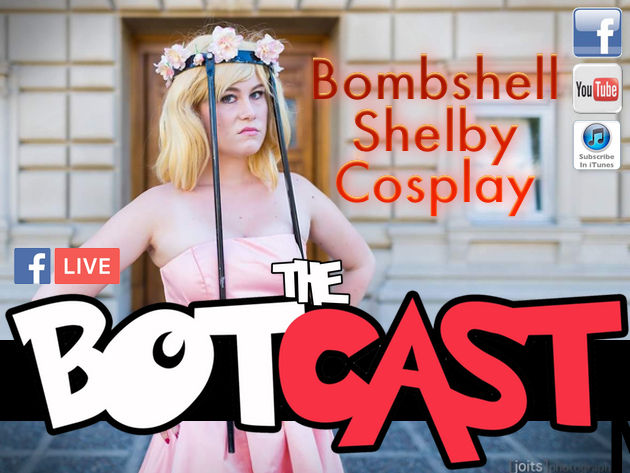 The NerdBot BotCast Episode 29 – Bombshell Shelby Cosplay
Our dynamic duo welcomes Bombshell Shelby in studio to talk cosplay and her ever expanding work in the entertainment industry and shares some insight into the business details of our news segment as well as her own experience!

You can always catch us live Mondays At 9pm WST on our Facebook Page! : Facebook.com/NerdbotMedia/

Host:

Anthony Ayala

with Co-Host:

Rachel Litfin

Special Guest:
Bombshell Shelby Cosplay

You can find Shelby on Facebook here:
https://www.facebook.com/TheBombShellCosplay/
Make sure to subscribe to Nerdbot on Youtube by clicking on this link http://bit.ly/1Fdi5CP
Visit us at:
http://www.facebook.com/nerdbotmedia
Instagram: @nerdbotmedia
 Or you can download the episode here:  http://bit.ly/2aYWkhq
We also have it steaming on YouTube below:
Sign up to Receive the NERDBOT News!