Remember Clippy Microsoft Office's super helpful pal? Well he's here to make your holidays go a lot smoother with some tricks and tips. For instance, to stay warm when it's chilly outside. When you purchase an ugly sweater this year part of the proceeds go to charity! So wrap up this sweater and make a co-worker very happy.

You know, the admin who's always cold? Perfect gift.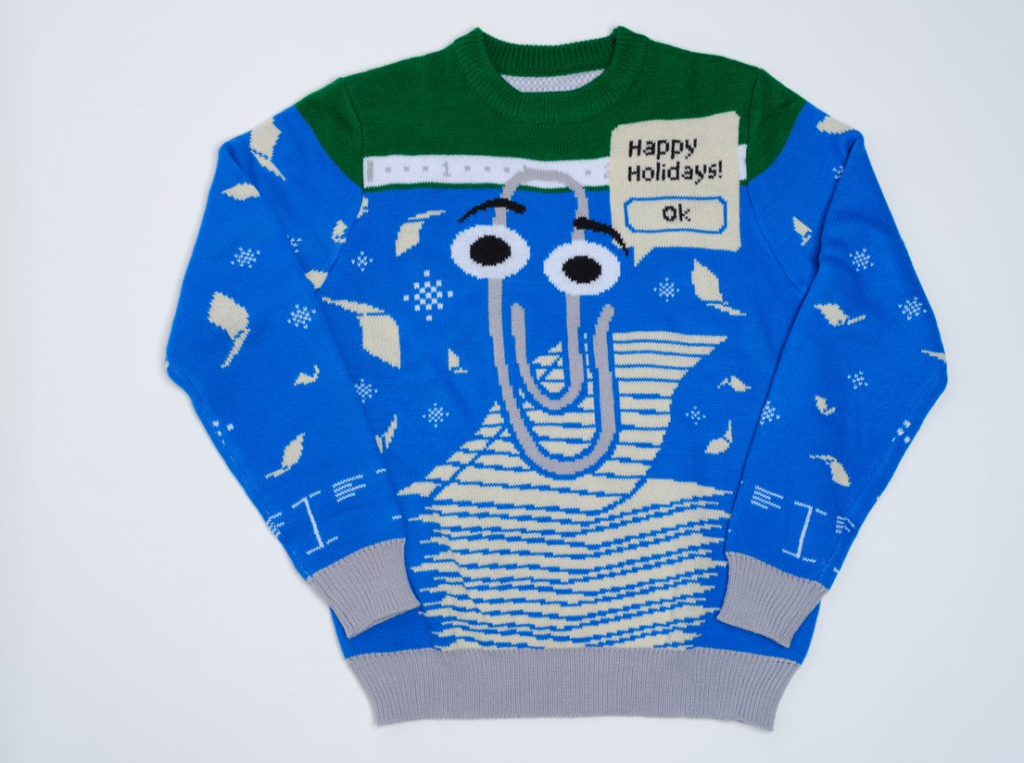 This year's sweaters' charitable donation benefits the College Success Foundation. Microsoft will contribute $100,000 USD to the College Success Foundation as they assist underserved, low-income students to access and succeed in college.
Stand out at your Ugly Sweater parties this year with the ultimate holiday helper. In fact, Clippy is here to help solve all of your holiday hiccups to make the everyday easier. Pick one up now in the Microsoft Virtual Store.
If you're still on the fence I'll tell you what I think of mine. It's comfortable, cozy and brings a ridiculous amount of joy.