When future generations look back on what we've done, they will no doubt see "Frasier" as the pinnacle of our accomplishments. Sure we did great things like invent Pilot G-2 pens, computers, the airplane, and Rice Krispies Treats- but none of them can really compare to the misadventures of Frasier Crane. You scoff at what I just wrote, but, it was the first sitcom to win five consecutive Emmy awards for Outstanding Comedy, and that feat has only been tied, never bested. Thanks to the wonders of technological advancement, you can finally see "Frasier" the way it was meant to be; on Blu-ray!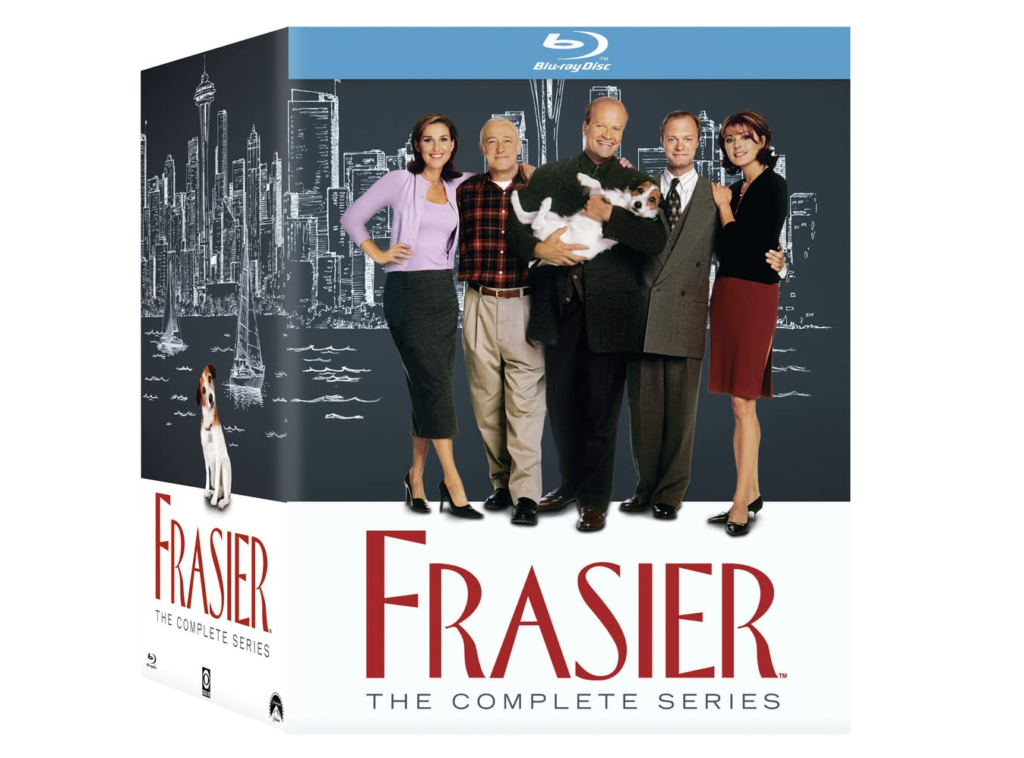 "Frasier" ran for 11 seasons, numbering 264 episodes from 1993 to 2004. It stared Kelsey Grammer, David Hyde Pierce, John Mahoney, Jane Leeves, and Peri Gilpin. You may have noticed we kind of love the series, one of our writers (me) hosts a podcast dedicated to it. We're kind of really excited for the upcoming "Frasier" revival.
Admittedly, DVDs of the series have been available for years. Here's a fun fact- did you know the final season was actually the fourth boxset that got released? Yup, to coincide with the series finale, they released the final season after the third, then returned to releasing them sequentially. There, now you can impress your friends at whatever social gathering you go to where the subject of Frasier DVDs comes up. But despite all that, you don't need to worry about the ordering if you pick up the entire series on Blu-ray!
The box set actually releases in November, making it a perfect Thanksgiving gift!

FRASIER FUN FACT- Did you know there are two Thanksgiving episodes of the show and that they both involve Lilith? The first is season 4's, "A Lilith Thanksgiving" with the second being season 7's, "The Apparent Trap." The former sees Frasier and his ex-wife Lilith attempting to get their son Frederick into the Marbury Academy for children. The latter has Frederick trying to rekindle the relationship between his parents in order to manipulate them into getting him a mini-bike. There, so now if your DVD trivia didn't impress your friends, that will. Or you'll just be thrown out of the party and no one will want to talk to you because you're a super weird and obsessed "Frasier" person. But what do you need them for when you have a Frasier: The Complete Series Blu-ray box set?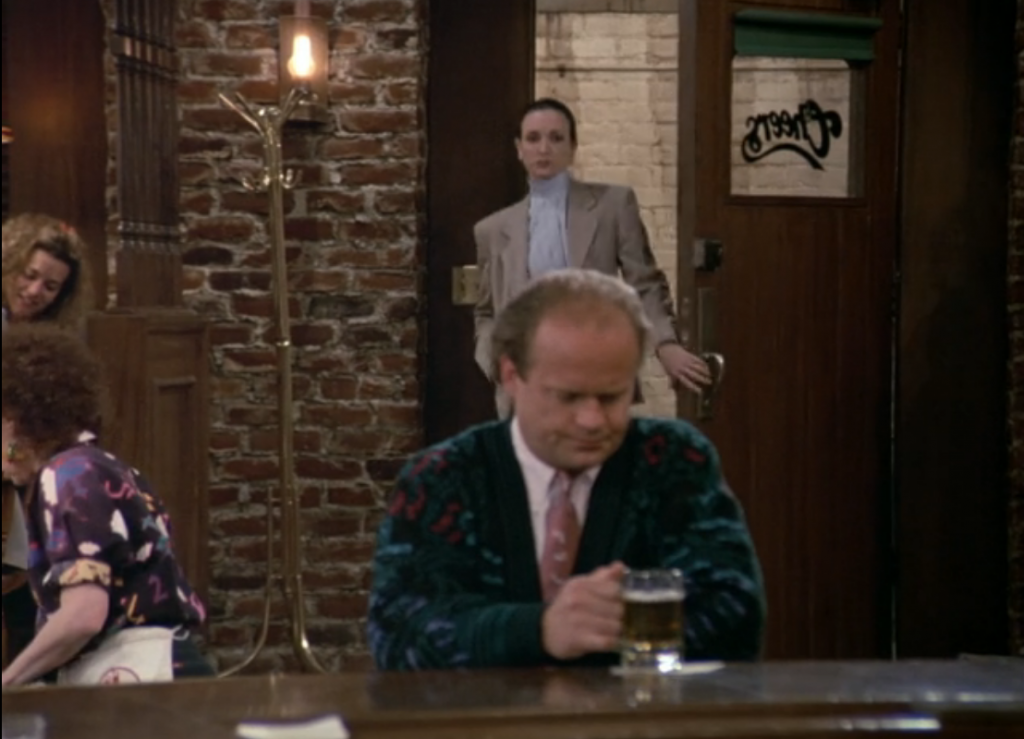 "Frasier" is intelligently funny while also knowing how to employ physical comedy and theatrical farce. The character-based humor eschews pop culture references for timeless jokes and has a tremendous amount of heart. If you haven't watched it yet and want to dive in before you get the boxset, check it out now on Paramount+ or Hulu.

The box set, which you can order from Amazon now, will release November 8th, 2022.
DISCLOSURE: This post may contain affiliate links. Meaning when you click the link and make a purchase, we receive a commission, which helps Nerdbot keep the lights on.