The crew of OceanGate Expeditions has released 8K footage of their recent trip to the iconic shipwreck location, Titanic.
"The amazing detail in the 8k footage will help our team of scientists and maritime archaeologists characterize the decay of the Titanic more precisely as we capture new footage in 2023 and beyond," ," Stockton Rush, the President of OceanGate Expeditions, said. "Capturing this 8K footage will allow us to zoom in and still have 4K quality which is key for large screen and immersive video projects. Even more remarkable are the phenomenal colors in this footage."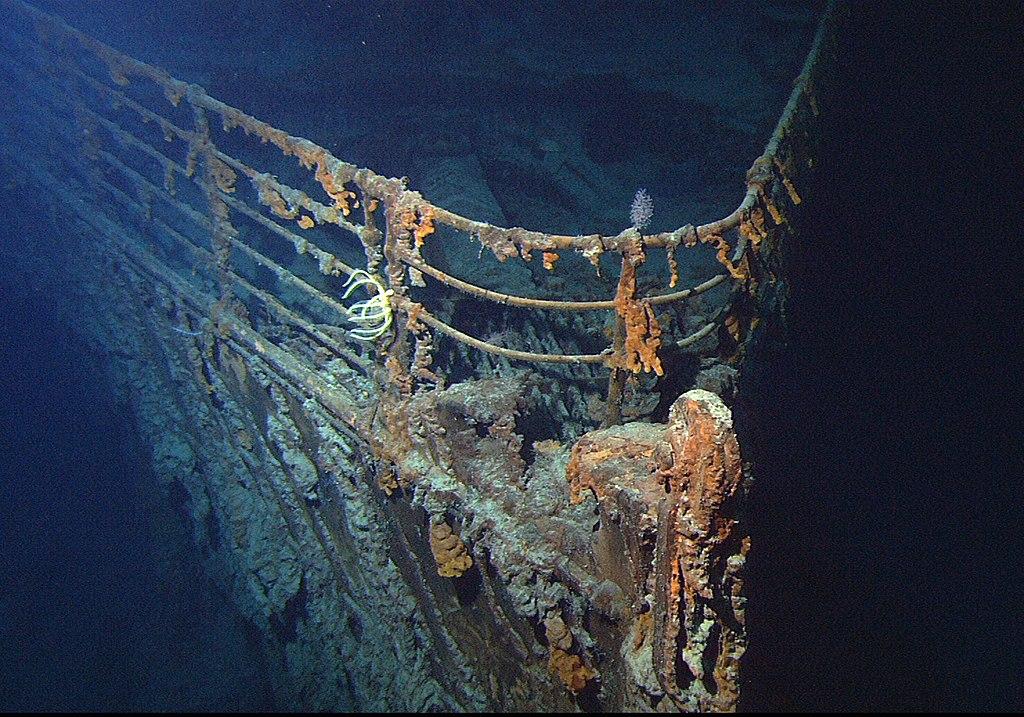 The exceptional quality of this footage will help determine the rate of decay of the doomed vessel, which struck an iceberg and sunk in April of 1912. "Having experts aboard the Titan submersible when we dive allows them to assess the shipwreck through direct observation, guide our exploration of different features of the wreck, and continue their study using the imagery," added Rush.
This 8K footage is also being used in conjunction with a laser scaling system, which allows scientist to accurately determine the size of objects they are looking at on camera. This gives an even more accurate idea of how much of the Titanic is whittled away each year.
Veteran Titanic diver Rory Golden pointed out new details of the wreck previously not seen. "I had never seen the name of the anchor maker, Noah Hingley & Sons Ltd., on the portside anchor. I've been studying the wreck for decades and have completed multiple dives, and I can't recall seeing any other image showing this level of detail. It is exciting that, after so many years, we may have discovered a new detail that wasn't as obvious with previous generations of camera technologies." 
This new technology can also help identify any species that dwell around the tragic landmark and also allows them to study the debris field and its effect on the surrounding area in greater detail. Dr. Steve W. Ross, OceanGate Expeditions Chief Scientist explains "This marriage of biology, ecology, archaeology, and GIS mapping is making a unique contribution to the study of the Titanic and, perhaps more importantly, the ocean's floor. Today, we have better maps of the surface of the moon than we do of the Earth's oceans and that needs to change."
Check out this amazing footage: