It's hard to overstate the enormity of Coca-Cola's empire. The Atlanta-based soft drink is regularly voted the most popular in the world. The soda is so ubiquitous, they have to keep inventing strange new flavors and products, and the company is big enough to take on the dauntless task of cleaning up the oceans. But did you know that there are literally giant Coke products all across the US? And that most of them are in California?
Perhaps most notable among these is a three-story cup attached to the Coca-Cola bottling plant in Sacramento, complete with straw. The gigantic cup was built in 1996 and is illuminated at night, a wonderfully eerie beacon to anyone thirsting in the California heat. Not that just anyone could afford the over-sized beverage. The cup and the building it's attached to were purchased by Reyes Holdings, an Illinois-based beverage distribution company, for over $14.77 million in 2017. And you thought movie theater prices were bad.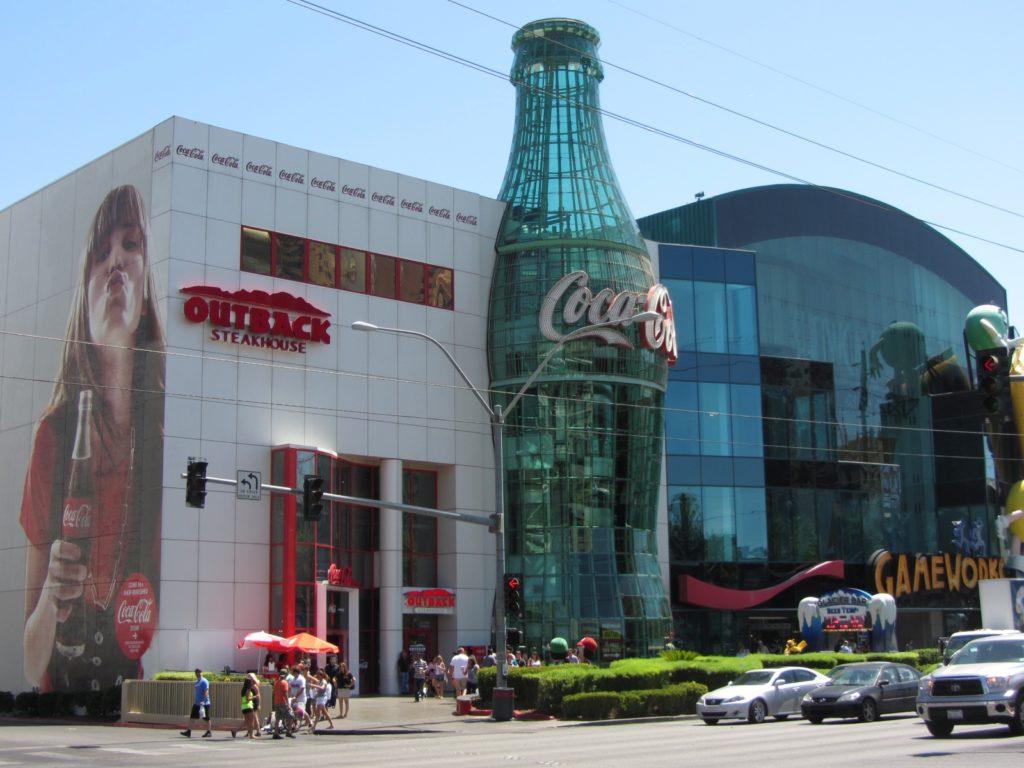 But that's not the only mega-sized drink container in California. Major League Baseball fans probably already know about the giant bottle at Oracle Park, home of the San Francisco Giants. The 80-foot-long bottle has several attached playground slides and is accompanied by a giant baseball glove. It has drawn fans since it opened in 2000. There are three more giant coke bottles positioned around the Coca-Cola bottling plant in Los Angeles. The ocean-liner shaped building was originally designed by Robert A. Derrah so that employees wouldn't have to travel between three different buildings, and was designated as a Los Angeles Historic-Cultural Monument in 1975.
And these are just the giant Coke products in California. There's also a gigantic multi-story Coke bottle that's part of the World of Coca Cola official store in Las Vegas. Inside, you can find endless Coca Cola products, a Coca Cola tasting menu where you can sample Coke from sixteen different countries, and a large polar bear statue that you can pose with for pictures. And that's not to mention the farm silo in Kansas painted like a giant Coca Cola can, the giant Coke bottle on the roof of the bottling plant in Maryland, or the giant Coke cans in Canada, Chile, Iceland, the Philippines, and Spain. Keep an eye out for these fun corporate landmarks near you the next time you're out. They'll be easy to spot. Trust us.