About three weeks ago I finally managed to get my hands on a PlayStation 5. It wasn't easy. It required having some contacts at GameStop, and being willing to accept a trade-in. But considering my PS4 is a base generation model from the first year of release, I really wanted to upgrade to something more powerful. But between the pandemic, supply chain issues, scalpers, semi-conductor shortage, and everything else under the sun- I ended up having to wait a year and a half into the console's life-cycle to finally pick one up.

So, was it worth it?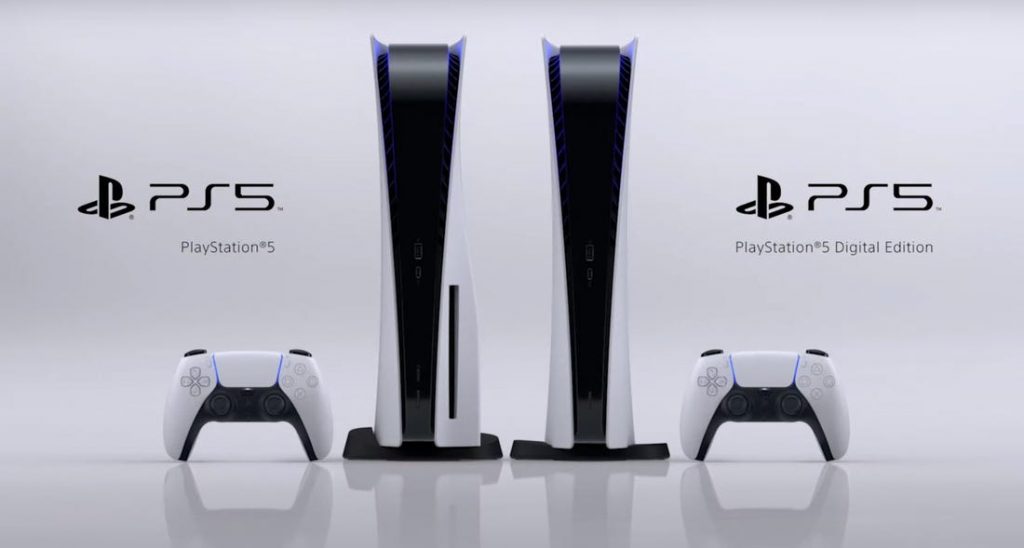 There are several things to look at when determining just how valuable the PlayStation 5 is right now for someone. In order to really sort this out, we should probably look at them all individually and compare them to the current available options on other consoles of this new generation and the one prior.
Exclusive Games
Let's get the big one out of the way first. What good is owning a console if you don't have games to go with it? Fortunately the PS5 is backwards compatible with the PS4, so there's no shortage of things to play on it. Then again, if you already have a PS4, you already have a system that can play said games. So what's out there that can ONLY be played on the PS5 that somebody would be missing out on? Well, as of the time of this writing, there's not much. There's the pack-in game, "Astro's Playroom," "Destruction AllStars," "Returnal," and "Ratchet & Clank: Rift Apart." From there you can expand the list if you count some exceptions. For example, there's the remake of "Demon's Souls," but that was originally a PS3 game. There's also the remake of "Final Fantasy VII" with it's Intergrade expansion, but the bulk of that experience is on the PS4 already and the entirety of it is on PC now. The same can be said for "Ghostwire: Tokyo" which would be exclusive to PS5 if not for it also being on PC as well as "Deathloop" from Arkane Studios.
If you don't have a strong PC, then the PS5 at least gets you access to a couple titles that you wouldn't normally be able to play otherwise. That being said, unless you're a huge Final Fantasy or Demon's Souls fan, there's not a lot to enjoy here that you can't get elsewhere. The new Ratchet & Clank title is fine, but nothing earthshattering by any means. "Returnal" is the game that has been cited as one of the better experiences for the PS5 but it is a brutally difficult rogue-like title. It can be a very frustrating game that can require some luck along with practice and skill in order to succeed in. It's not a game made for everyone to enjoy and not a system seller by any stretch.
Right now, the closest thing the console does have to a system seller would be either the Intergrade version of "Final Fantasy VII Remake" or "Demon's Souls." There are more games coming for sure, but the supply chain shortages caused by the COVID-19 pandemic have hurt the industry in numerous ways. The upcoming "God of War: Ragnarok" was originally supposed to be a PS5 exclusive but is being made for the PS4 now as well. Though the reason for this hasn't officially been stated, it's more than likely because Sony knows they haven't been able to get as many PS5's into the hands of consumers as they'd like and they'd be leaving a lot of money on the table by not making one of their flagship titles available for PS4 owners.
Improved Visuals
When it comes to improved visuals it's not just your console that's a contributor to this, it's your television as well. While both the PS4 Pro and the PS5 are capable of 4K visuals, that's not going to matter much at all if your television can't display 4K visuals. So basically, you need to either be prepared to invest into better tech if you want to take full advantage of what the PS5 can do and even then it may not be worth it if you already have a PS4 Pro, but if you have a base model PS4, well then that's a different story. The PS5 does have the power for raytracing though, so if you enjoy lighting effects and seeing how that can alter the appearance of a game, then that's something to go all in on.
Improved Performance
Unlike the previous category where the television mattered, this one comes back down to the console itself and the games that you're playing. The PlayStation 4 was originally released back in November of 2013, nearly nine years ago. The PS4 Pro would release three years later in the fall of 2016. During that time graphical technology has evolved quite a bit as has the scope and ambition of various games. The end result is that some things just don't run as well on the PS4 and games that have been made with the capabilities of the Pro or the PS5 in mind are more prevalent today.
A good example of this is "Elden Ring." I started playing it on my PS4 and quickly saw performance issues all over the place. When I compared it to my brother's PS5 or another brother's PC version, my own was inferior in every way. The loading times were much longer, the frame rates were lower, and the entire game would slow down tremendously if too many characters and enemies were on screen. At times some of the animations would ;ppl like sketches out of a flip book with how low the frame rate dropped. Was I still dedicated enough to tolerate it and keep playing? Yes, but it wasn't pretty. Literally.
There have been times where I felt like my PS4 was really struggling to run things in general. Maybe its because of its age but there were occasions where even just going through menus on the console itself felt slow. There are elements I still like about it too. I feel like its a bit more well organized in terms of user interface and it was nice being able to have custom background themes that the PS5 does not allow for. Also, as a fan of physical media, it wasn't a good sign to see both a physical and a digital only version of the PS5 released. I lament the coming day where physical media becomes extinct. I suspect that the digital version only runs a bit cooler without the disc drive and a bit quieter, but I haven't had any problems with my physical version in either capacity.
Odds and Ends
So what else is there to consider? Well, if you have access to the Xbox Series systems you could potentially have Xbox Game Pass which in turn would open up a number of titles for you to stream and download. Sony has recently tried to counter this with its various tiers of PlayStation Plus. But again, none of these things would require a jump up in console generation for. Though I will say that I have been better able to reliably stream games using the PlayStation 5 over the 4, there seems to be better performance and less lag.
Another item worth noting is the PlayStation 5's controller. This generation of the DualShock is now called the DualSense and employs haptic feedback in the left and right triggers. Pressing down on LT or RT can be met with resistance as if your character is trying to pull a trigger and needs to apply a bit more force at the end to actually fire a bullet. Or in the case of a game like "Returnal" pressing the trigger down slightly causes you to aim, but pressing it down fully requires you to pass a resistance "bump" so to say, which then triggers an alternate firing mode on your weapon. It's actually a really cool feature and makes playing a bit more immersive. It can also give off distinct rumble feedback which also feels cool especially in a racing game like "Dirt 5."
If that doesn't sound like a strong enough selling point to you, I don't blame you. While haptic feedback is nice it's not enough to spend all that time and energy and money seeking out a PS5 for. It does show off the potential for what future games may hold but that hardly matters in the here and now.
Verdict: Worth It or Naw?
When it comes to exclusive games right now, you're not missing out on anything and it's nigh impossible to recommend the PlayStation 5 based on that alone. The question then comes to whether or not you want the games that you do have to look and play better. So let's assume that you have a television capable of a 4K display. If you already have a PS4 Pro, the upgrade to a PS5 is not going to serve you as much as if you have a base model PS4. If you're still rocking the old hardware, you're going to want to jump on a PS5 if you can; don't bother with the mid-level upgrade of the Pro, save the cash and go for the PS5 if you can get your hands on it.
PS4 Pro owners are going to have a harder time needing to make a decision though considering the jump from the Pro to the PS5 isn't as drastic on both a visual or performance level. Is there a difference still? Yes, and if you have the television to support it, it is noticeable. The only question is going to be how important that increase in visual fidelity is to you. If you're one of those people who needs to have things looking as good as possible, then yeah, you're going to want to upgrade. Outside of that though, don't beat yourself up over not having a PS5.
There's talk in the social media age of FOMO, the fear of missing out. Don't let that get to you here. You honestly are not missing out on a tremendous amount of content by any stretch. I'm still glad I finally got my PS5 so I can play some of these later releases with a steady framerate, but it wasn't a life changing affair. One of the best games to come out this year so far is "Teenage Mutant Ninja Turtles: Shredder's Revenge" for example. That thing's not exactly pushing the PS5 to its limits and I'd be having just as much fun with it on my first generation PlayStation 4. More exclusive games will come out there, and when they do I'll be glad I got my PlayStation 5 when I did. But I'm glad I didn't pay an absurd scalper rate to get my hands on the console, especially given how I wouldn't be missing out on that much.
The biggest irony of all? The Switch has more exclusive games right now that I've sunk hundreds of hours into. And there's no sign of that slowing down with more games on the horizon.
Author