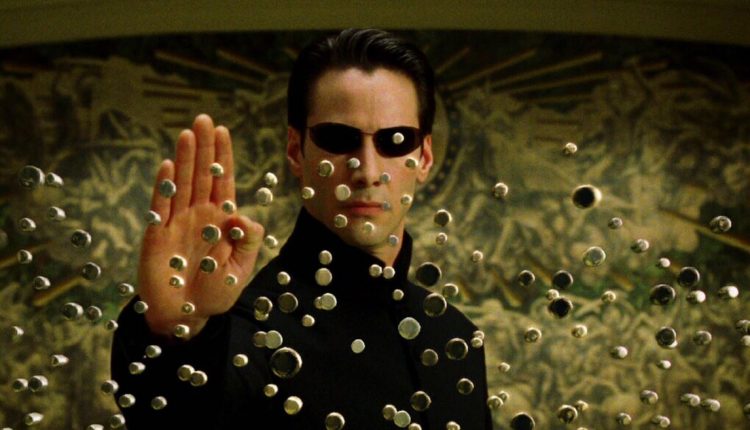 Support Trans Youth by Buying The Wachowskis' Cool Stuff
The Wachowski sisters, filmmakers who influenced a generation of cyberpunks with their "The Matrix" films, want to help trans youth. This is obviously a subject near and dear to both Lilly Wachowski and Lana Wachowski.

The sisters are emptying their archives, and are offering "a bunch of cool shit" up for auction!
Some items from their films, and some from their own impressive (we assume) private stash. Absentee bids are being accepted online via Potter & Potter auctions. You can also see the full catalog here. The actual auction will take place on May 12th at 10 A.M. central time.
And to make it even cooler, they are donating the proceeds to the Protect & Defend Trans Youth Fund. The Protect & Defend Trans Youth Fund was started up on March 31st for Transgender Day of Visibility by Ariana Grande.

The intent is that it "will provide critical funds to organizations providing direct services to trans youth and advocating for the rights of trans youth in states currently targeted by anti-trans policies." Because "Right now, there are hundreds of bills pending in state legislatures across the United States that target trans youth and aim to curb their rights," Grande explained. "The impact of fighting these anti-trans bills and policies is felt all year by trans people, their families and loved ones."
Grande also pledged to match donations up to $1.5 million. It's safe to say this auction alone could put them there. The screen-used weapons from "Jupiter Ascending" alone will fetch a pretty penny. And the sentinel concept Marquette from "The Matrix" is the perfect balance between modern film history and nightmare fuel. Not to mention all the cool stuff not even from their movies and shows like a poster for Fritz Lang's "M". Or a poster for "Faster Pussycat, Kill! Kill!"
Sign up to Receive the NERDBOT News!
[tipjarwp]