It is fact hardcore gamers spend hours in front of a computer screen. This is especially true when a gamer is partaking in a major competition. Hardcore gamers are highly dedicated to playing their favorite video game(s). They will do whatever is necessary to minimize their need to sleep, eat, and take bathroom breaks. Focusing on your gamer's dietary needs, a few changes need to be made. Many gamers' diet consists of junk food like potato chips, French fries, hamburgers, hot dogs, Pop-Tarts, chocolate bars, and sodas. Parents try to ensure their gamers eat healthily, but it rarely works because it is impossible to monitor their diet 24/7. 
Gamers need to partner with their parents to devise a healthy snack diet. The diet should consist of recipes low in fat and fat. It is also a good idea to eliminate processed snacks from your diet as well. A list of healthy homemade snacks for gamers is listed in the content provided below.
Almond Butter Dip And Apple Slices
Almond butter dip is a great alternative to peanut butter. Children of all ages like peanut butter, which is found in all kinds of snack food. Some parents may believe raw apples and a few tablespoons of peanut is not that unhealthy. In some sense this is true, but when you delve deeper into the ingredients, it will not look so healthy anymore.
Alternating from peanut butter or caramel dip to almond butter dip will maximize the protein, fiber, and minerals in your child's diet.Almond butter is rich in monounsaturated fats, antioxidants, and dietary fiber. People who follow a gluten-free diet have alternated from peanut butter to almond butter because it does not contain gluten. This type of protein derives from triticale, barley, wheat, and rye. 
On the downside, making almond butter is not a quick process. To ensure better digestion, the almonds should be soaked in two cups of water, with approximately 1-1/2 teaspoons of salt. Soak the almonds for up to 12 hours or longer if possible. You can also safely soften almonds in an instant pot. You will find an almond instant pot recipe on Corrie Cooks.
Salsa And Avocado On Flaxseed Bread
Avocado combined with salsa creates a deliciously healthy spread. Only ½ cup of diced avocado contains 1-1/2 grams of protein and 15 micrograms of vitamin K. It also contains iron, manganese, and copper. These elements promote good health in children and teenagers of all ages. They support brain development and function. 
There are several ways to prepare salsa and avocado spread. It can be sliced, diced, or mixed into a lumpy spread. All these options play no role in the taste or flavors. They are more about preference and presentation. 
Making homemade avocado and salsa spread requires several ingredients – jalapeno, lime juice, avocado, tomatoes, cilantro, and salt. You can substitute any of the ingredients if your child does not like them. You can utilize a blender or mix by hand, both options work exceptionally well. 
If you opt to mix the ingredients by hand, you should cut the ingredients into dice. If you opt to utilize a blender, slicing the ingredients into quarters should suffice. Pour the ingredients into a medium- or large-sized bowl. Combine the ingredients together by stirring. Continue stirring until you reach the desired consistency. Spread several tablespoons of the dip on rye, flaxseed, or Ezekiel bread.
Turkey Breast Sandwich
This is a simple recipe that requires an instant pot. You will need a small turkey breast, seasoned salt, olive oil, pepper, paprika, and Italian seasoning. It is perfectly okay to substitute any of the ingredients for a more desirable spice. It really depends on your child's preferences.
Utilizing a small- or medium-sized bowl, mix all the ingredients together. Stir thoroughly until you achieve the preferred consistency. Utilize a brush to coat both sides of the turkey breast before adding it to the instant pot. Select the desired cooking method to complete the process. 
Give the turkey breast time to cool before serving. Cut off three thin slices of the turkey breast and set to the side. There are various healthy bread options, including oat bread, whole grain bread, wheat bread, sourdough, Ezekiel (sprouted grain) bread, and flaxseed bread. While mayonnaise may seem tempting, it is in your child's interest to opt for a healthier option. Mustard is highly recommended. 
Pistachio Oat Bar
Pistachio oat bar is a healthier alternative to chocolate bars. To make homemade pistachio oat bars, you need several ingredients on hand. Whole rolled oats, sea salt, olive oil, raw shelled pistachios, maple syrup, and unsweetened coconut flakes. While this may appear to be an unappealing snack for a child, it is far from it. Your child is guaranteed to love this recipe after the first bite.
Preset your oven to 350 degrees Fahrenheit for at least 15 minutes. Depending on how many children live in your home, you will need an 8- or 12-inch baking pan. Utilize parchment paper to line the interior of the pan. It is recommended to utilize a food processor, with the S-blade attachment for processing the pistachios, salt, and oats. Set the timer for 30 seconds. Add olive oil and maple syrup while the processor is still in operation. Remove the dough and place it into the baking. Press until you have an even surface. Bake for up to 12 minutes and allow to cool before serving.
Tofu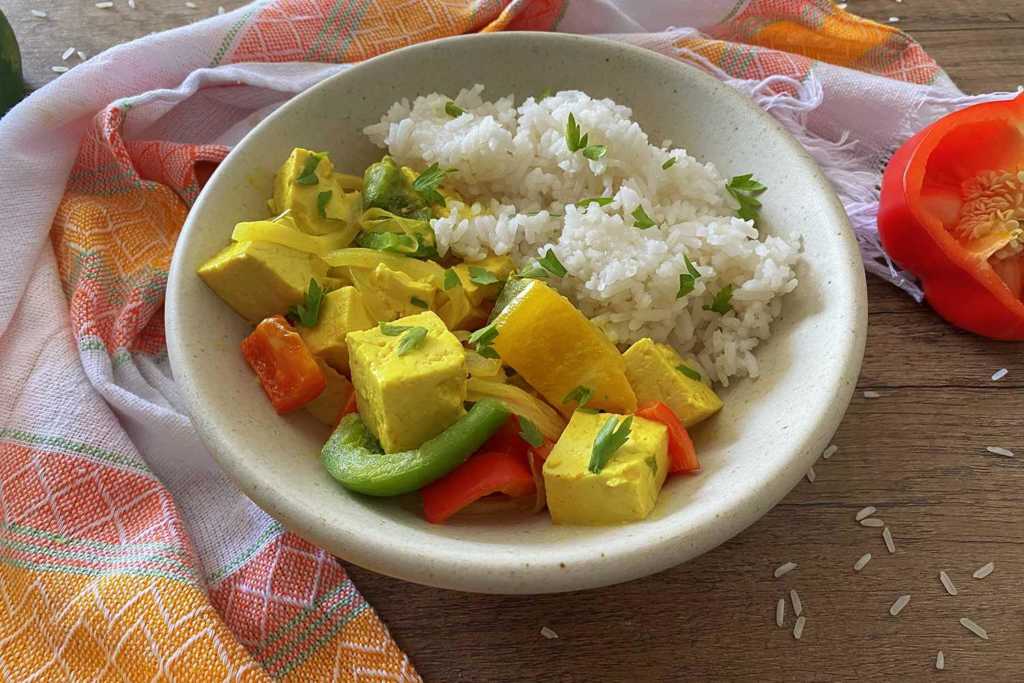 Vegan tofu is believed to provide a variety of health benefits. Studies show that soy in vegan tofu may reduce markers for heart disease risk. One example is cholesterol. Just 25 grams each day of soy protein can have a positive impact on cholesterol levels. 
Tofu can easily be prepared in an instant pot. Adding a variety of ingredients, such as garlic, cheese, butter, oregano, black pepper, olive oil, and oregano will add the perfect touch. 
You can find more Instant pot recipe on Corrie Cooks.
Summary
While your gamer does what he loves best, you can protect his heart, brain, bones, teeth, skin, and hair. A healthy snack food diet will promote healthy organ development and function.