Today, Prop Store kicked off their Entertainment Memorabilia November 2021 auction. There were some iconic pieces in the catalog- things like a crysknife from David Lynch's "Dune," some "Back to the Future" items, and more. But the thing that really surprised us is that Wilson, the volleyball from "Cast Away," sold for an insane amount.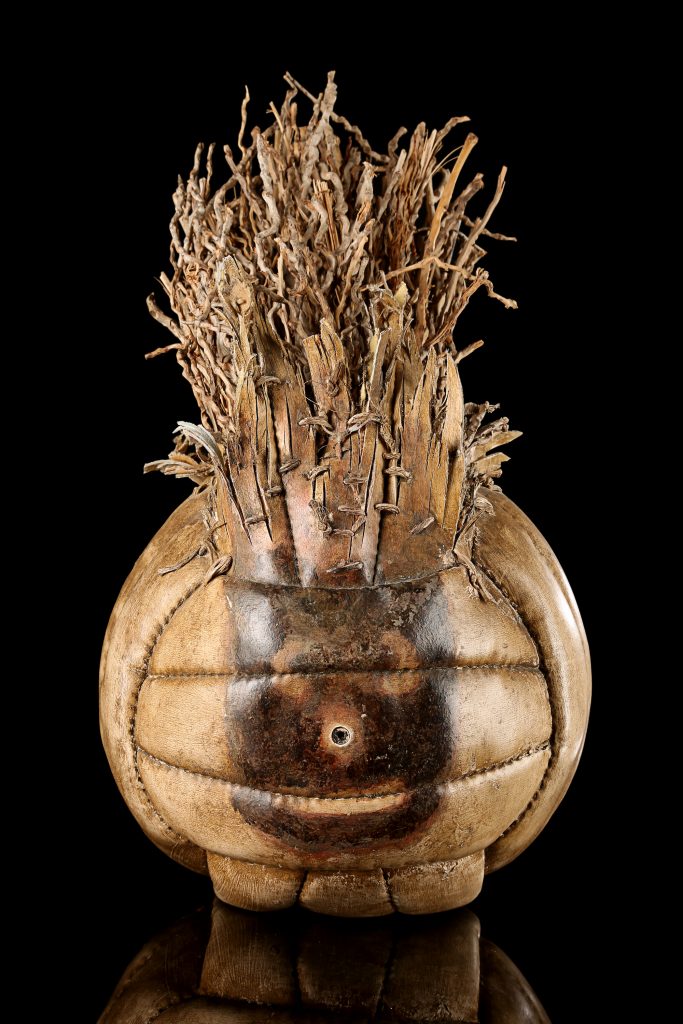 The winning bid was 230,000 GBP (British pounds), which converts to roughly $311,762 USD.

You can read Wilson's details from the Prop Store catalog below:
---
Chuck Noland's (Tom Hanks) hero screen-matched Wilson from Robert Zemeckis' drama Cast Away. During his four years stranded alone on a desert island following a plane crash, Chuck created Wilson, his only companion, out of a volleyball he found in one of the several FedEx packages that washed ashore. The appearance of both Chuck and Wilson became more dishevelled throughout the film as they both adjusted to life on the island.

Markings on the face and placement of the stitching on the leather screen match to later scenes on the raft Chuck created to escape the island, including a close-up of Wilson bobbing up and down the morning after a brutal storm. This shot is followed by the heartbreaking sequence in which Wilson fell off the raft and drifted out to sea, once again leaving Chuck alone. This version of Wilson also matches up to a production prop continuity Polaroid (not included in lot).

The off-white leather volleyball is heavily distressed with paint applied to create a worn, dirtied appearance. There is a dark brown-and-red "face" on the front, representing Chuck's bloody handprint. It features a faded pair of eyes, nose, and mouth. The top is torn open, and an array of tobacco stalks are inserted to replicate the appearance of hair. Several stitches are present on the torn edges on the front of the ball around the opening.

This version of Wilson was placed in water for long periods during filming. Therefore, the overall shape of the ball warped slightly, and the facial detailing became somewhat blurred compared to shots earlier in the film. All minor signs of wear present on the lot are from use on production. Dimensions: 18 cm x 18 cm x 33 cm (7″ x 7″ x 13″)
---
The auction continues for the next three days. You can watch the action from the block live on Prop Store's website here.