It's a daily struggle. Kids pull out their toys and play with them for a bit, and then move on to the next thing. They tend to leave a trail behind them no matter how clean they are being. It's frustrating but what can you do? I've found that creative storage solutions seem to be key in tricking kids to pick up of their own volition. I tested my theory recently after I found out that Minecraft has a bunch of storage solutions for kids rooms.
Recently I was sent a really cool lamp from Toynk that looks like a torch from Minecraft. Inside the torch are three storage bins that can fit anything you want; plushies or small toy. I want to say that the first thing my kid did when we finished building it was pick up toys on the floor and put them in the bins. Then it turned into her deciding which toys would be housed where. It was a great game that I didn't even have to make up for her to want to clean her room. And the best part is she didn't even realize what she was doing.
Toynk also sent me a cool creeper rug and two cat plushies that look like the characters in game. The creeper rug is great because it gives my daughter an area of the room to play on and keeps the mess contained. The plushies were just a cute thing that I asked for extra because I know that my daughter has like 300 cats in her Minecraft game. They all live in one house and yes she has favorites.
Encouraging Good Habits
Now I've never been one to get mad or upset about toys laying about. Kids are only little once but if I can pull the puppet strings to get them to want to clean on their own? It's a win win situation. Otherwise it's me slowly getting rid of things I think they don't play with while they're at grandma's. Feigning knowledge when they ask where x is because I accidentally donated it.
Once she starts to keep her areas clean, there will be no need for me to secretly help her out. I think that finding the will to do it on your own and wanting to keep things nice for yourself is much more affective. Way more affective than just being told what to do or caving because "your parents made you." My parents did that and it got me no where so I'm trying something a little different.
Cool Solutions for Cooler Kids
If you want to know what kind of cool storage solutions are out there, here are a couple that I am intending on employing in the future that my kid has picked out. Like I said we already have the lamp here.
Like previously stated as soon as I got this thing up it turned into a miracle of science. The light is easy to use as well and has a cord that goes all the way to the bottom. There are clips that keep it secured in place and another attachment you can use to screw it into the wall. That way it won't fall over on them as they get the drawers in and out. The best part about this lamp besides the storage aspect is that the lamp operates with a button. Not like a normal lamp with a clicker switch but an actual button that sits on the floor and all you have to do is step on it. It's really great for kids that lack the motor strength to pinch and roll a typical switch. To put this together took about 15 minutes and It came with everything you needed. The only thing extra you'll need is a Phillip's head screwdriver to mount it into the wall.
It's pretty easy for kids to pull out all their toys and just go at it. But with this I found that we could keep the toys in this area of green pixelated fun. This rug comes in two sizes one that is 52″ and one that is 39″. So if you have a smaller room you can find one that will fit with your needs.
Now these I don't have yet but once we move again we will be buying a few. Heck I may even just get a few to use for moving because they each have handles and can be easily stacked on top of one another. Just like in the actual game kids can put loot in them and then stack them up. Easy to stack and easy to store. The boxes are 15×15 so that's over a foot of space inside each. Plus the more you have the more you can build a pretend mountain or stack of TNT.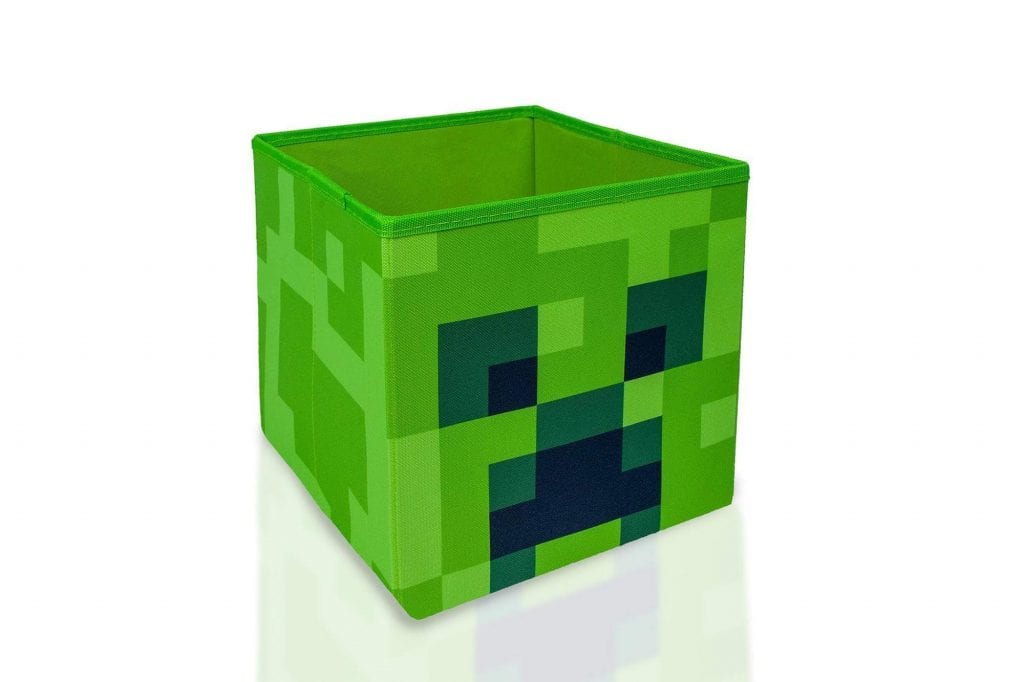 These are smaller than the storage bins above sitting at 10×10. These would fit perfectly in a bookshelf or a block storage unit from Ikea. For instance they are just the right size for the shelf of a Billy bookshelf. These are great for little toys that you don't quite know what to do with or your collection of Minecraft Lego sets you may have accidentally thrown the box out for.
Minecraft has been such a blessing as far as keeping my daughter entertained and I can't get over how great it's been. The critical thinking skills alone involved in the game have been great to see her involved in. So now that there is a way to bring Minecraft even more into the realm of "real life" I'm definitely going to encourage it. On a side note, there are also really great Minecraft school books for kids that cover math, spelling and reading that we've been using. Some of the most painless teaching I've ever had to do.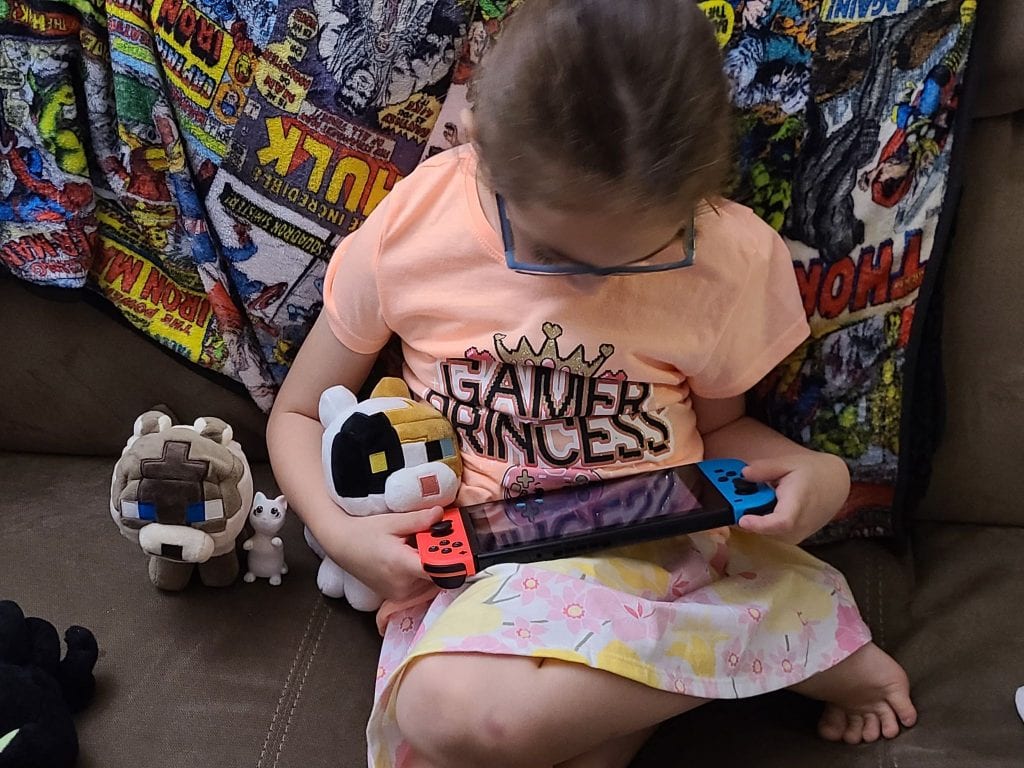 DISCLOSURE: This post may contain affiliate links. Meaning when you click the link and make a purchase, we receive a commission, which helps Nerdbot keep the lights on.