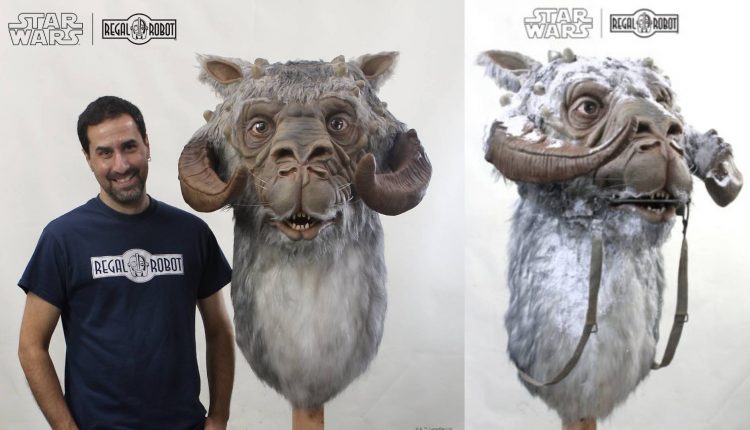 You Need a Life-Sized Tauntaun Bust For Your Home
Regal Robot is at it again with this limited edition life-sized tauntaun head that you can mount in your home. We've written about them before when they had some other amazing "Star Wars" projects. This one takes the cake as something that would be a definite conversation starter though. You can get your very own tauntaun and forever hear your cool nerdy guests exclaim, "I thought they smelled bad… on the outside!"
These are available in two different versions. Standard is $6,999.00 and doesn't have the extras like the snow or reigns. The deluxe version with all of that costs $7,999.00. It's an investment to be sure but they have come out with such consistently good work it's hard to pass up, especially if you have that kind of money to invest in your home décor.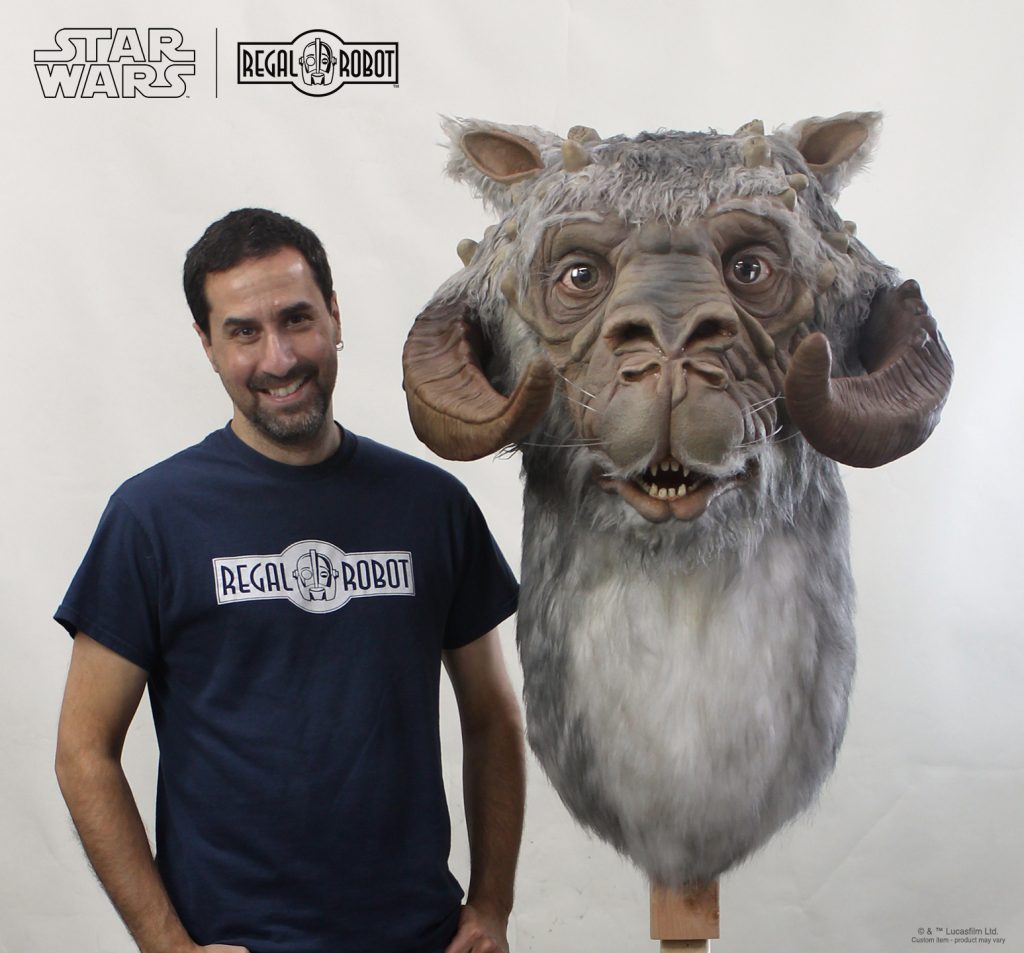 Each bust is numbered and they have the option to have it with a broken horn like Luke's from the film. It's 1:1 to the original prop and stands at 38″ tall.
Check out Regal Robot's listing for the Tauntaun here. Even if you don't want to spend that much money you'll have to admit it is a very pretty replica.
Sign up to Receive the NERDBOT News!