It's no secret to those who know me that I love books. The first thing I do when I get one is open it up and give it a big sniff. Flip through the pages and feel the paper stock they printed it on. So when I came across this very cool lamp on Etsy I had to write about it.
NightLampArt has pretty much created the perfect gift for someone who loves reading. This thing can be made into all kinds of shapes. It creates a nice warm light which is a yellow hued color. If you're reading by the bedside and don't want to bother your partner this would be a good option to do it. Plus you can angle the light by closing the cover of the book just the right way.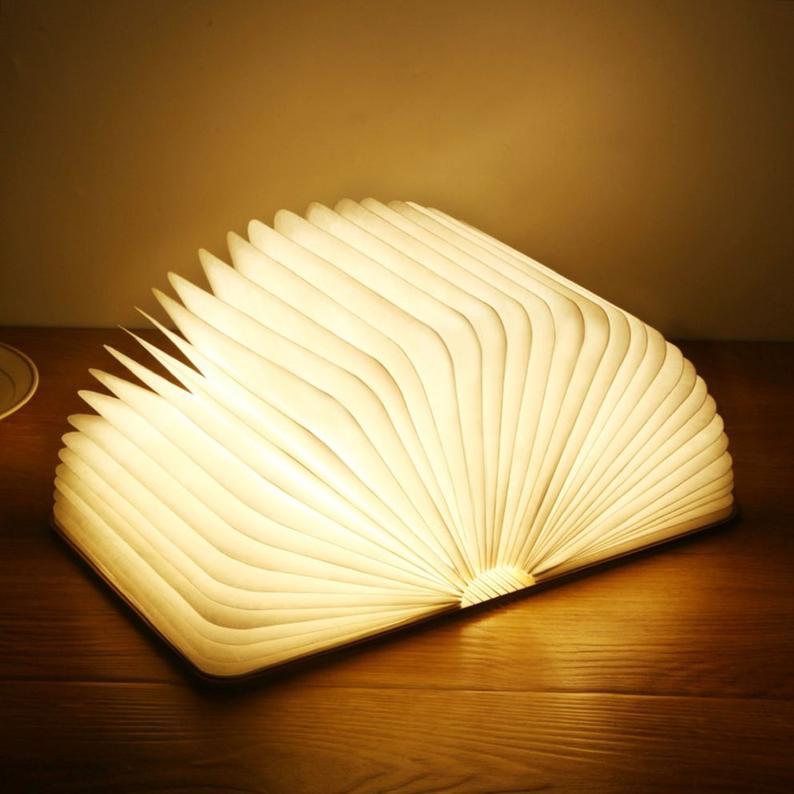 The perfect night light for book lovers of all ages, or someone who 'has it all'! Our wooden folding magnetic glowing LED book light is an ideal gift for everyone!

It opens like a book, and the special hinge design allows you to change its shape according to your needs. Whether you are in the living room or your child is reading a bedtime story, book lights provide you with an elegant and fun lighting solution.

Etsy Listing
If you would like to get one for yourself or as a gift for someone you know check out the listing here.