There's a new rubber ducky on the block, and it's the "Ghostbusters" Stay Puft man… but as a duck. Now imagine playing with this in a tub full of Mr. Bubble and a Slimer green bath bomb!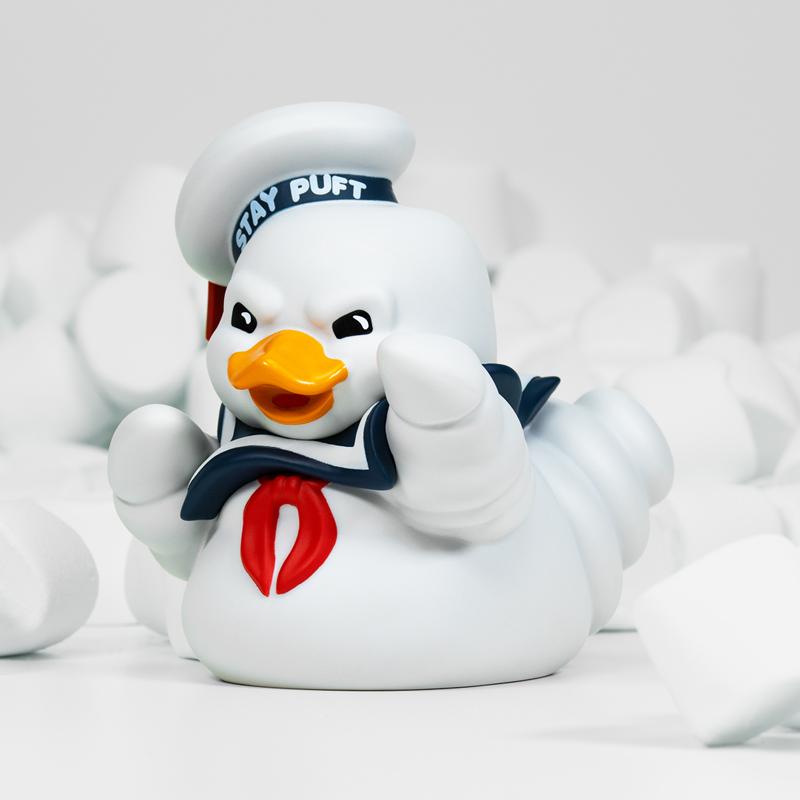 ---
The mallowy beast known as Stay Puft is a true icon of the Ghostbusters franchise. Now you can get this exclusive marshmallow scented quacking collectible to add to your collection.
---
This toy comes in a boxed display so you don't have to open it if you just want to put it on your shelf. It was designed by Numbskull, which has made some really cool "Ghostbusters" stuff. The last thing we really loved from them was this Ghost Trap incense burner.
TUBBZ has had a lot of cool rubber ducks come out. You can see their full collection of items here.
DISCLOSURE: This post may contain affiliate links. Meaning when you click the link and make a purchase, we receive a commission, which helps Nerdbot keep the lights on.