We cannot get over how gorgeous the brand new Sideshow Collectibles Scarlet Witch is. Taking inspiration from the "WandaVision" Wanda Maximoff, this lovely Elizabeth Olsen 1/6th scale figure is a power all her own.

Sideshow and Hot Toys did a fabulous job: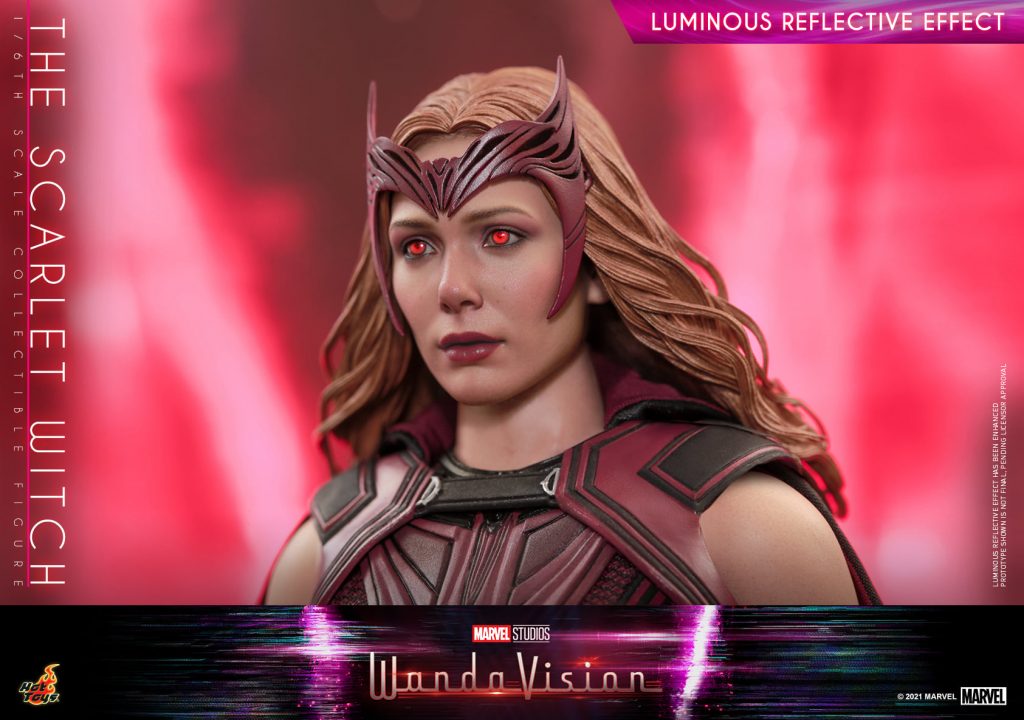 ---
"This is Chaos Magic, Wanda. And that makes you the Scarlet Witch." – Agatha Harkness

Trying to get to the bottom of Wanda Maximoff's powers, Agatha takes Wanda off on a trip down memory lane reliving the past memories. Forced to go along with Agatha's plan, Wanda unleashes her abilities to protect her loved ones, meanwhile gains a greater understanding of the full extent of her considerable powers.

Inspired by WandaVision, Marvel Studios' original series, Sideshow and Hot Toys are excited to officially introduce a stunning sixth scale collectible figure of The Scarlet Witch and her brand-new costume with impressive details from the series finale. 

Beautifully crafted based on the appearance of Elizabeth Olsen as Scarlet Witch in WandaVision, the figure features a newly developed head sculpt with specially applied luminous reflective effect on eyes to emulate Scarlet Witch using her abilities, long curly sculpted hair and her signature headdress, a newly designed body equipped with LED light-up function on both sides of the forearms, detailed outfit including the hooded cape, specially created hands with red translucent fingertips, Darkhold book, power-using effect accessories, and a dynamic figure base for display.
---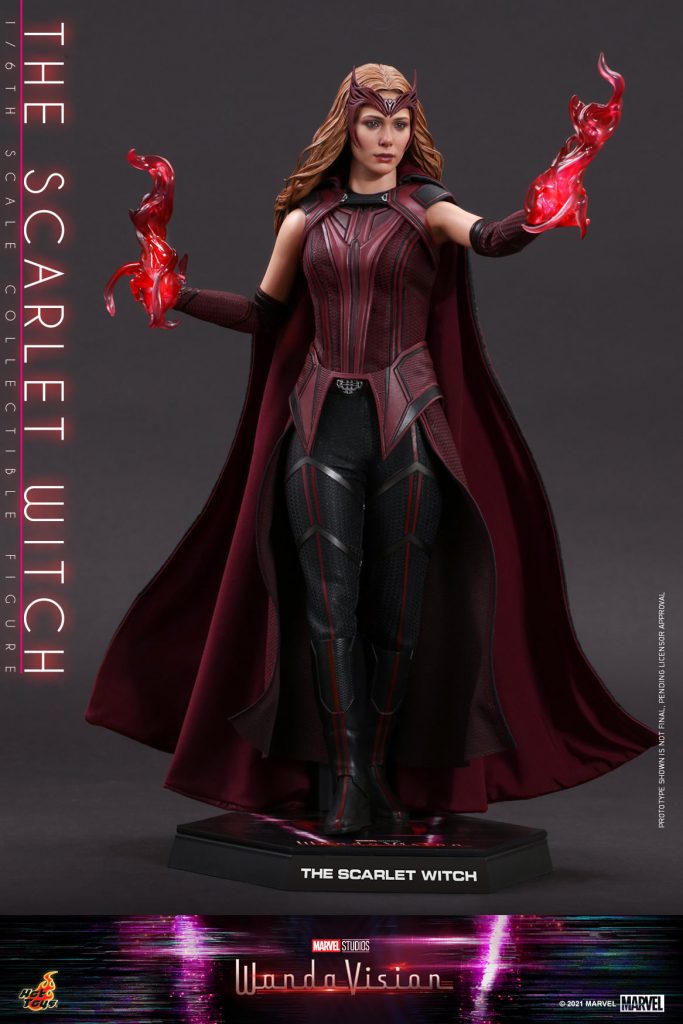 You can pre-order Sideshow and Hot Toy's Scarlet Witch here. She's expected to start shipping in July of 2022.