The best part of having content on the internet is that even after someone is no longer with us they still live on. Take Bob Ross for instance who is still an icon in the art world today. Heck he's the person we should all strive to be! Well thanks to modern technology he was able to narrate an image painted by Banksy and we get to see the results.
Inspired by Bob Ross, Banksy used an episode of "The Joy of Painting" to reveal his latest work of art. As Banksy was painting Oscar Wilde escaping prison Bob Ross talks about how freeing paint can be. In the dark of night Banksy went out and painted this powerful image and while the experience of doing that could feel anxiety inducing the narration really softens it up. Bob's subtle tones over it detailing what was going on in the video fits right in with how hypnotic painting can be when you're in the moment.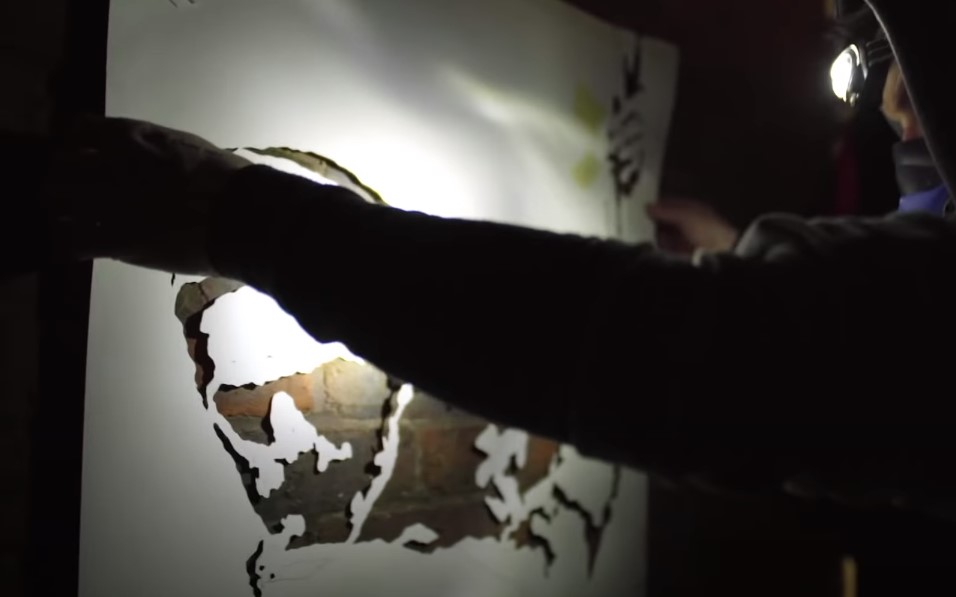 Oscar Wilde was famously imprisoned from 1895-1897 for the charge of gross indecency for being gay.
Watch the video uploaded by Banksyfilms down below. Watch till the end when Bob says "Look at that, isn't he a cute little rascal?" It really sets the tone.