Imagine walking into work one day for your shift only to be told that the store was closing and it was your last day. For many Fry's employees Tuesday February 23rd that happened. All Fry's Electronics stores are now shuttered and their online sales halted as of midnight.
According to some people on Twitter they could tell that something was going on when they entered the stores. Employees would say they were just "moving stuff around" but then had a grim look on their face. Here's a post on Twitter that shows what the interior of one of the stores looked like just days before the news broke.
Right now there is no official statement as to why they are closing not only their brick and mortar stores but also their online shop. All we know is that people walked in with a job and walked out without one. What was the reason for not telling the employees? It's theorized to be to control internal theft of merchandise.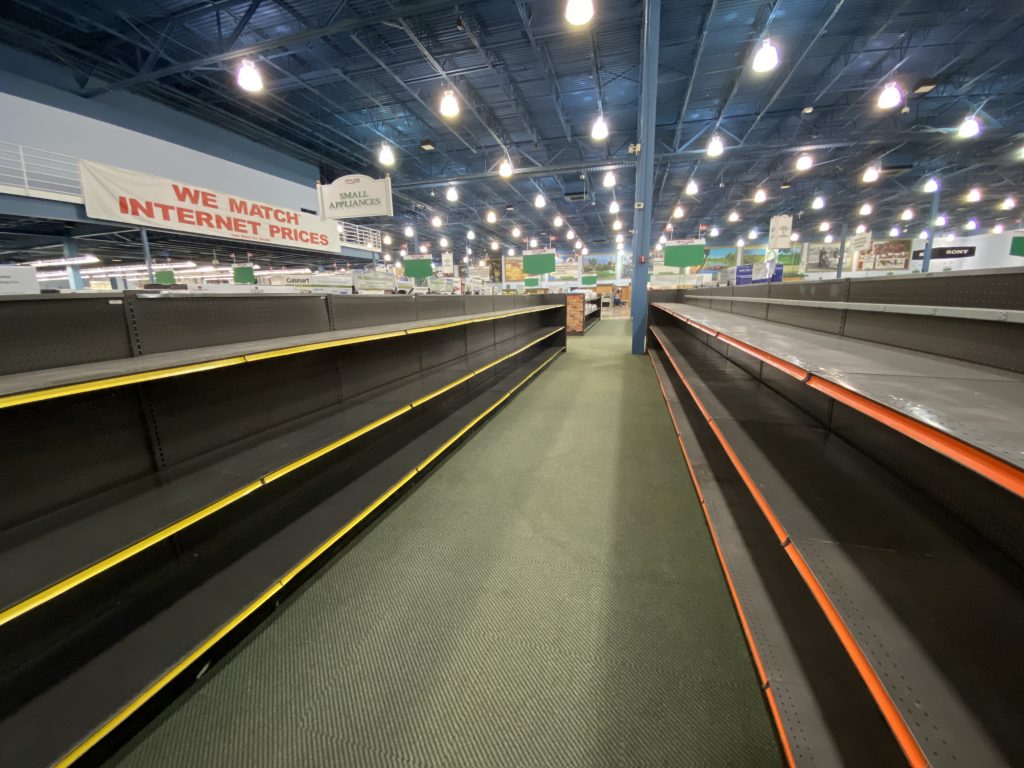 Some of the workers were told that the stores were so empty because they were changing vendors. Some stores were not restocking items as early as last August. The customers noticed and surely the employees noticed the writing on the wall.
Each Fry's location was set with a theme. The Sacramento, San Diego, Concord, Wilsonville and Arlington stores were are all works in progress at the time of closure.
This story is developing.