Greetings Programs! We are excited to let you know that "Tron: Legacy" skins, back-blings, pickaxes, and a glider are here to invade the "Fortnite" item shop! The full pack, Set_02, will cost you around 2,300 V-Bucks.
As of right now the End of Line collection has 10 skins available; 5 masculine presenting, and 5 female presenting. They all come with the same Identity Disc back-bling and pickaxe, as well as one added style; a helmet. All of the skins, including the accessories, cost 1,500 V-Bucks.
The glider is an amazing looking Light Cycle, however, when it deploys, the character doesn't pull apart the stick that let's the cycle appear like it does in the movie. We think this is a HUGE miss opportunity for this glider to be perfect. The Light Cycle is priced at 800 V-Bucks.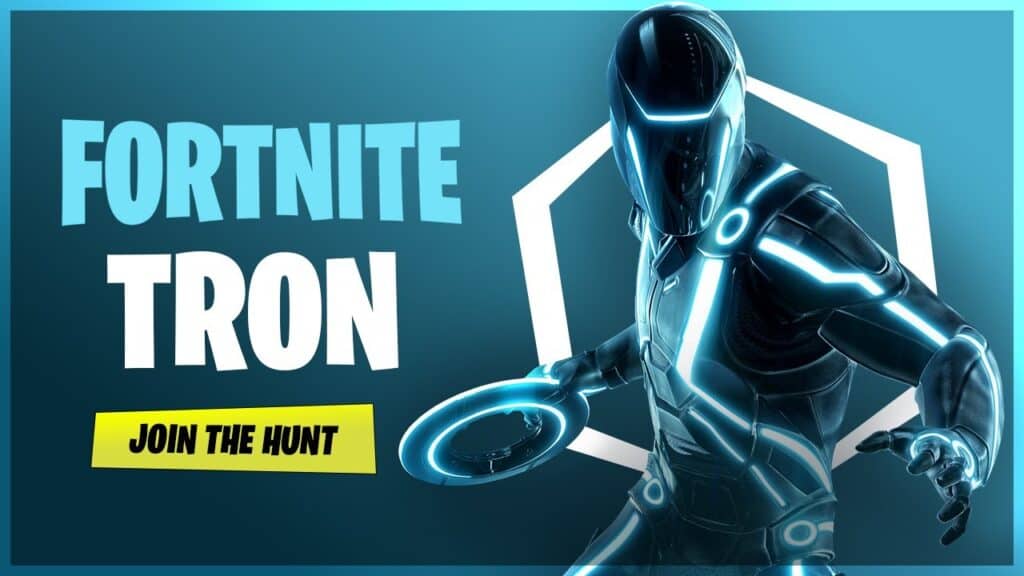 On the Fortnite map currently, the Zero Point continues to open portals to other dimensions, allowing Agent Jones to go inside, and recruit those inside the portals. That's how Captain Marvel and The Walking Dead characters were made available in the store, and that's why these Tron skins are available now. Who knows what other hunters Agent Jones can find before the end of this season.