Remember growing up and your mom having matching seat cushions on the dining room table chairs? The ones with the strings that would always rip when you pulled them too hard? Well now you can have your very own seat cushions too. This time you're not stuck with generic flowers or geometric designs though because you can get yourself a bunch of dittos!
Japan is releasing ditto seat cushions that you can use anywhere you sit. The floor, your aging computer chair or our favorite option the kitchen table's chairs.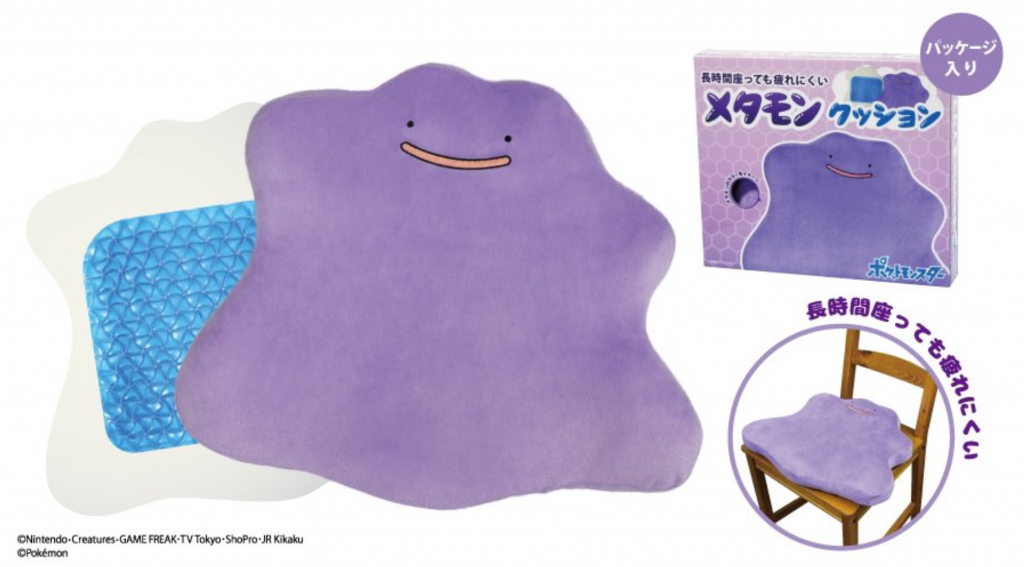 Who said being a grownup had to be boring? Between these and all of the Pokémon Build-A-Bears our houses can now be filled with our favorite pocket monsters.
This cushion is just one of a few odd products that has come out like a Gengar naptime buddy that you can put your head inside of and roll out the tongue like a blanket.
So far it's not listed on bandai.jp but you will want to keep checking back to snag one.