The world of a ride share driver is a strange one, and you never know who you're going to pick up. When Janice pulls up to meet her latest fare for the night, she discovers just how weird the life of a driver can become in "Afterlift."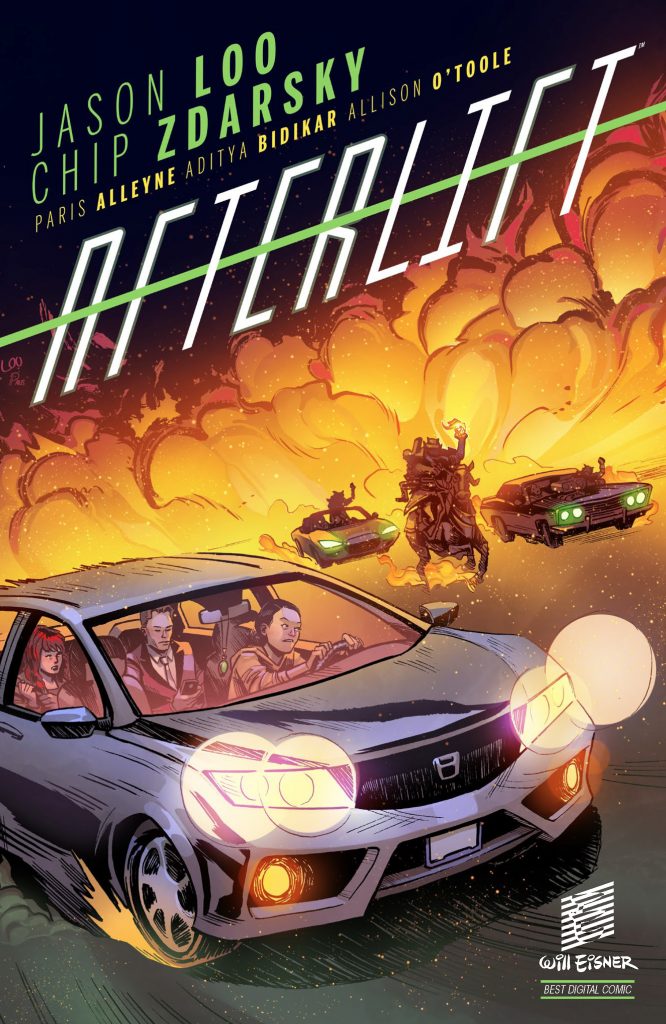 A stressed out student struggling with the dreaded after-class part-time job and less than understanding parents continually on her ass about her life choices, Janice doesn't feel like she's asking for much; just getting through the night without someone puking in her back seat is a win. Picking up the oddly loquacious but immaculately-dressed Dumu this evening, Janice begins to feel something is amiss. When her passenger adds a stop to their journey and requests another derelict of the night to be picked up along the way, Janice finds herself cast in the role of the ultimate rideshare driver, a modern day ferryman of the river Styx, escorting souls to the afterlife in her moderately priced sedan. 

"Afterlift" is a charming and wild ride, through the city night and the fires of Hell to the golden gates of Heaven itself. With a story from the pen of Chip Zdarsky, it's full of the sardonic humour you'd expect, along with a hefty dose of car chases, explosions and demons riding motorcycles that you might not. Janice is a tangible hero, easily identifiable, tired with the world she lives in but possessing courage and determination when the weight of it falls on her hoodie-clad shoulders.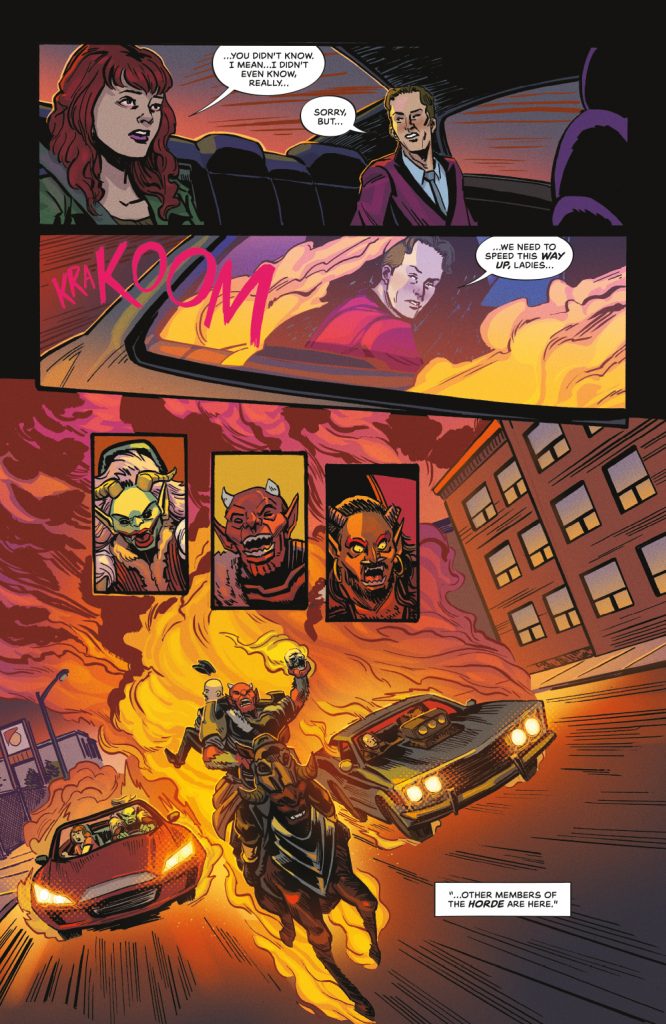 While the story itself may at first seem simple, and the adventures of our heroine as she escorts the deceased to the hereafter straightforward, there's a depth to the adventure with more to unpack than you might at first expect. There's themes of redemption, but also the importance of forgiveness and acceptance. As we learn more about not only Janice but the characters she encounters, all these themes are vitally important to finding your own way to the afterlife that awaits. 

Written by Zdarsky, the mind behind cult hit "Sex Criminals" for Image Comics and a truly stellar run on Marvel's "Howard the Duck," "Afterlift" has everything you'd hope for in a Zdarsky joint. It's full of his trademark snappy, sharp wit and very human dialogue, moments of genuine drama sneaking out to bite you in the ass amidst chaos when you least expect it, and uniquely baffling humor you won't find elsewhere. If there's a writer who can truly translate comedy timing onto the pages of a comic book, it's Chip Zdarsky.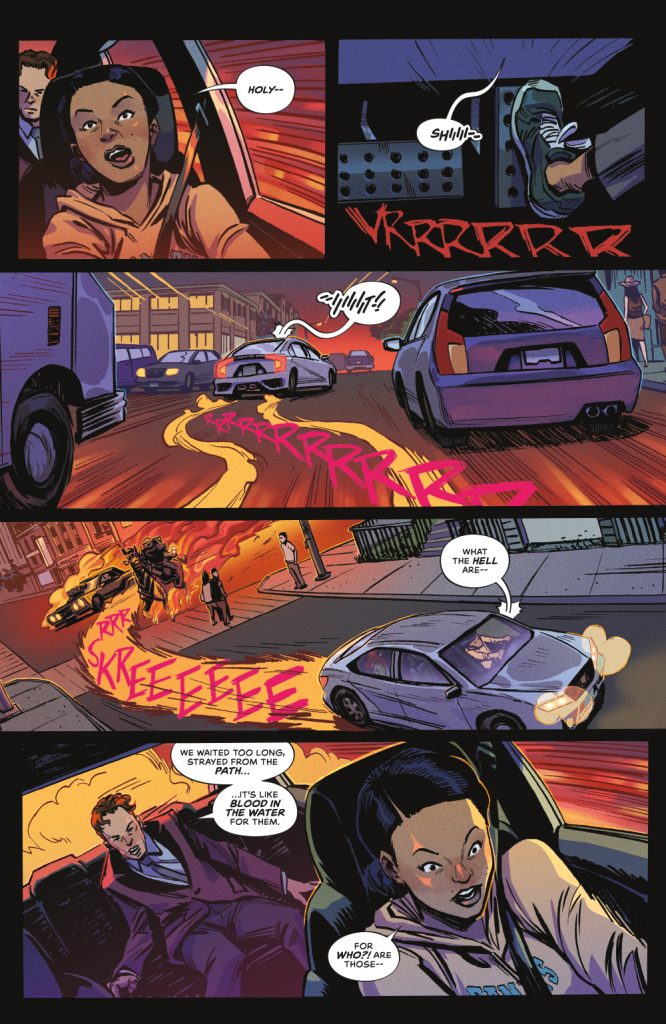 Taking up the reins of the art is Jason Loo, creator of the bizarre and brilliant "The Pitiful Human-Lizard." Jason's talent is fully on display in "Afterlift", with complex bustling city scenes and brilliant vehicular details often ignored in other books. Characters have a range of clear and complex expressions, and the depth of character revealed in simple elements of the art stands out as deeply thoughtful, like the curls of Dumu's hair subtly resembling horns and the but all-too familiar functionally slouchy wardrobe of Janice, a woman clearly done with the world's shit. The demons that pursue our plucky heroine stand out from the standard fair, (not only by being a gun-toting biker gang of course) with their leering, grinning features clearly inspired by horrors in Indonesian mythology. 

Artist/Colorist Paris Alleyne carries his own share of the creative heavy lifting in adding color to the world of "Afterlift", with cities lovingly draped in muted neon hues and a brighter palette taking us through the blazing fires of Hell and the shining worlds of the afterlife. Paris' color skills enhance the art and manages never to muddy or confuse the action.    

Collecting all 5 issues of the 2020 Eisner Award Winning series, it also includes a cover gallery, production sketches, and concept art with plenty of notes and observations from Chip and Jason. 

With lettering by Aditya Bidakar and editing by Allison O'Toole, the "Afterlift" trade is out February 2nd.