Are you fed up with what the iOS app store offers? While it has more than 2 million apps and games, many of them are much the same and, because of Apple's strict policies on accepting apps to the store, many of the best ones simply don't make it there. We're talking about third-party apps that have some modifications to them, in many cases making the app or game much better than the original, and, at one time, and you could get these apps by jailbreaking your device. Not everyone wanted to do that, and now jailbreaks are few and far between. With TweakBox unofficial app store, you get all those modified apps and games and more for free and all without a jailbreak. Here's everything you need to know about it.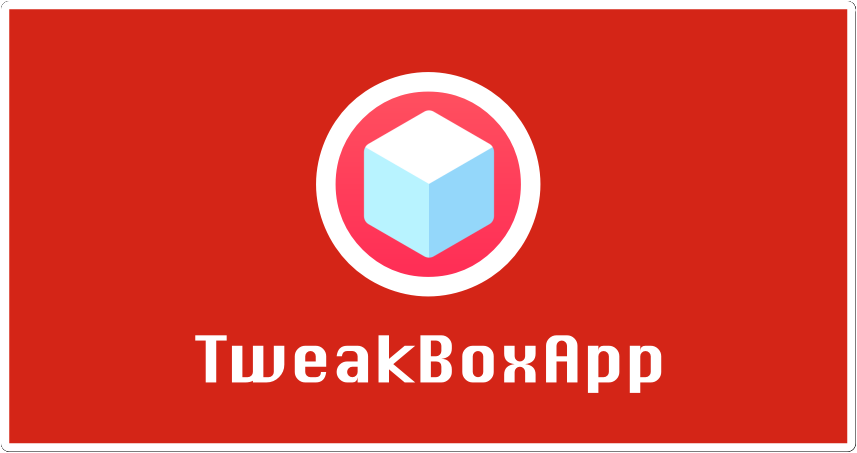 How to Download TweakBox:
You won't find TweakBox in the official app store, not least because it is a rival store. Instead, using the Safari browser, you can download the configuration profile straight to your iPhone or iPad. Here's how to do that:
Open Safari browser, go to the official TweakBox download page, and tap one of the profile download links
Tap on Allow on the popup message, and a new page opens
Tap Install and wait for your Settings to open automatically
Tap on Install Profile, type your device passcode in, and a new page in Safari opens
Tap TweakBox and then Install and settings open for the last time
Tap Install > Next > Done on each page as it opens and waits
When the profile is successfully installed, the TweakBox icon is on your home page
How to Fix Untrusted Developer Error:
When you first click on the TweakBox icon, you are likely to see an Untrusted Developer error. This arises with most unofficial apps as Apple doesn't know the developer. Before you can run the app, you need to fix that error; it's simple to do; just follow these steps:
Note the name of the developer from the error message and press on Cancel
Now open iOS Settings and tap General
Go to Profiles & Device Management
Find and tap on the developer name
Tap the Trust button and close Settings
TweakBox is now ready for use
Be aware that you may need to do this with apps that you download from TweakBox too.
How to Use TweakBox:
TweakBox is dead simple to use, as easy as the official app store:
Tap the app icon to open the TweakBox store
Go to the Menu bar and tap on Apps
Pick a Category (see below)
Find an app or game (browse or use the search bar for something specific)
Tap your selection and tap on Install
Follow the on-screen directions to install the app
You will know it has successfully been installed when the icon appears on your home screen.
TweakBox App Features:
Quite apart from being free to download and use and not needing a jailbreak, the developers have helpfully categorized all the content into the following four categories:
App Store Apps – official iOS app store content, including the premium apps, for free
Exclusive Apps – unofficial content you won't find in the iOS app store – tweaks, game emulators, media streaming apps, screen recorders, and much more
Tweaked Apps – stock apps tweaked with new features and new functions
Modified Games – popular stock games, unlocked, all in-app features unlocked and new features added, all free
Is TweakBox Safe to Use?
Absolutely. TweakBox is 100% safe to use and has one of the most active admins of any installer. The app was put through stringent testing throughout and after the development to ensure it was safe. It is monitored daily to ensure it remains free of malware, viruses, and anything else that can harm your data or device. It is reliable and stable and takes up little space and resources on your device, and won't get in the way of any other apps or services you have running.
Another reason it is so safe is that you don't need to jailbreak. Unlike Cydia, TweakBox can be installed without special permissions and without needing root access, but this also means it will not offer the same kind of experience you got with Cydia – it does offer more than enough to make up for that, though, and is safe to use.
How to Use TweakBox to Jailbreak Your iPhone:
While you don't need to jailbreak your device to use TweakBox, you can use TweakBox to jailbreak your device. The app gives you access to the popular Unc0ver jailbreak and is one of the safest ways to install a jailbreak and still enjoy everything the app offers as well. Here's how to do it:
Download TweakBox using the guide above
Launch TweakBox and type Unc0ver into the search bar
Tap on the result and then tap Install
Follow the on-screen directions to install it and, when it has been installed, use it the way you always used a jailbreak.
TweakBox is one of the best unofficial app installers available today and offers a comprehensive experience. And when you choose to use Unc0ver jailbreak as well, you get the best user experience possible. Try TweakBox today and see how you get on with it.