In a post on Twitter we've learned that IKEA has created console placeholders to help you choose which furniture to buy. There could be nothing worse than choosing a cube storage system and then finding out that your new Playstation 5 won't fit. So to help you out they've created mock consoles you can place on the furniture options your shopping for.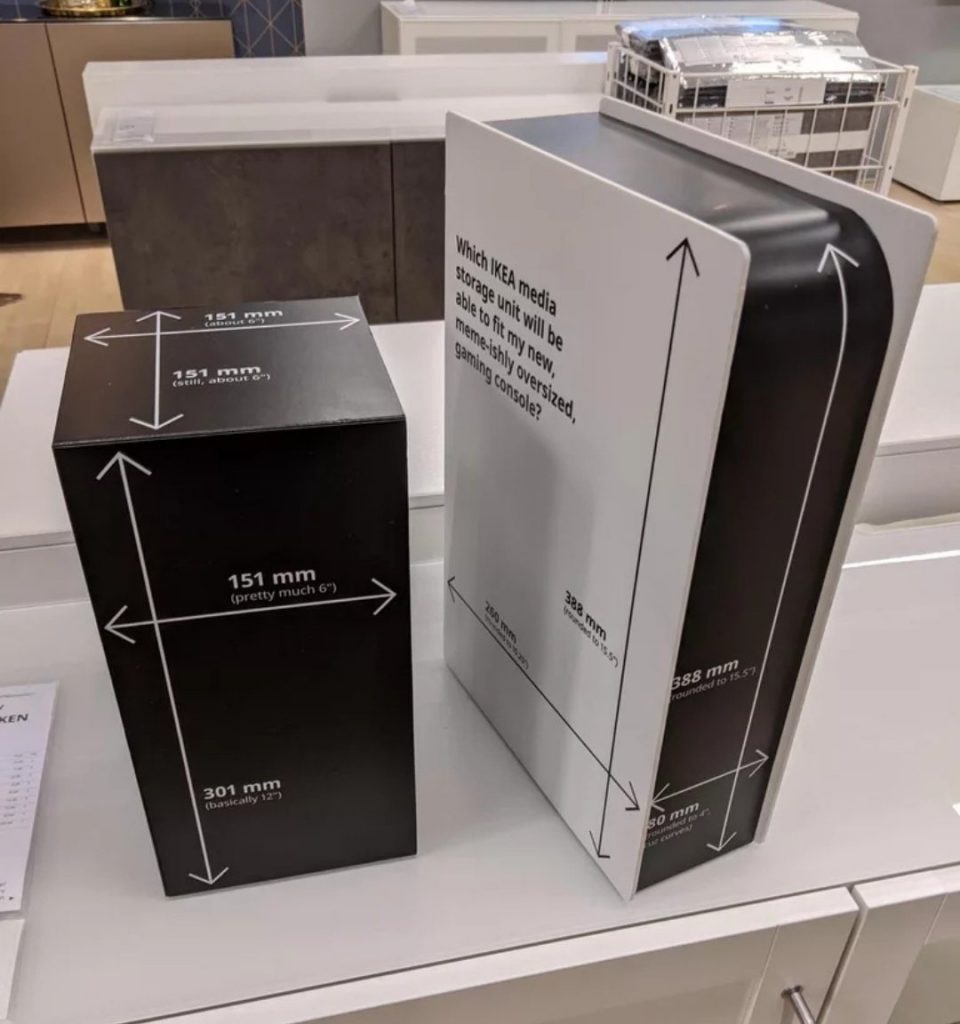 If you zoom in you can see that Ikea has a great sense of humor about it as well.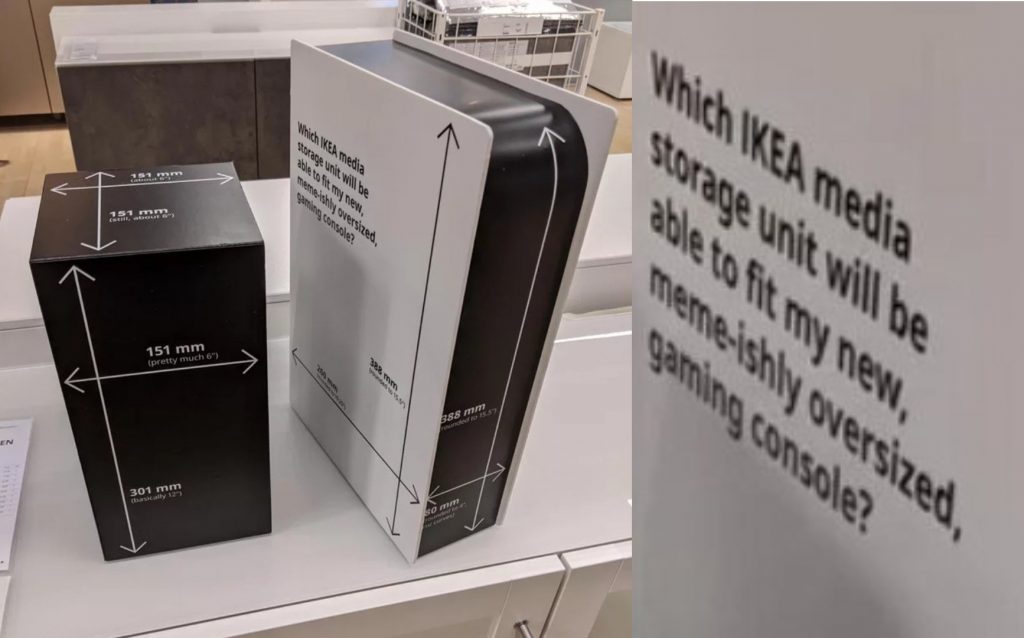 "Which IKEA media storage unit will be able to fit my new, meme-ishly oversized, gaming console?"
Good to know that they are keeping their customers interests in mind!