What if you could wield the power of a demi-god? Well, now you can with Limbitless Solutions new prosthetic sleeve! This 3D printed bionic arm is modeled after Kassandra's bracers from "Assassin's Creed Odyssey."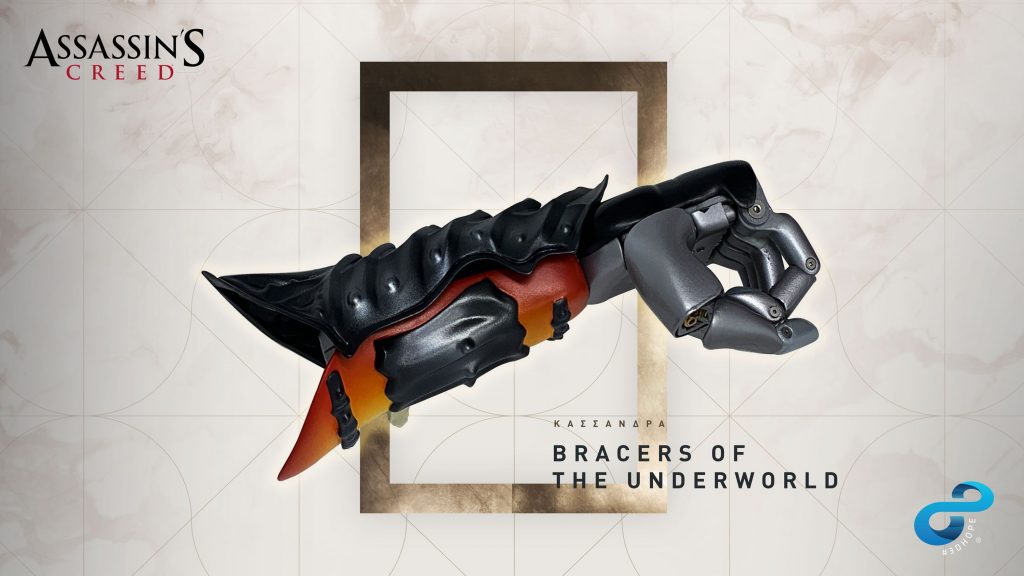 Kassandra's beautiful design is called the "Bracers of the Underworld." According to the company, this sleeve is meant to inspire wearers to find their inner strength just like Kassandra. After all, Kassandra faces a ton of internal struggles on her way to reuniting (or destroying) her family. Limbitless member Matt Dombrowski says that "this collaboration provides our Limbitless' UCF undergraduate students an opportunity to utilize digital and traditional art tools to bring to life the Assassin's Creed series' designs." So this new creation is a huge win for both creators and recipients alike!
Limbitless Solution is a nonprofit organization that creates 3D printed bionic arms for both adults and children. The company aims to make prosthetics more accessible by lowering their cost through 3D printing. In 2019, the company began testing out interchangeable sleeves. Since then, they have produced a ton of unique and beautiful creations. Recipients have been gievn prosthetics of Johnny Silverhand, Master Chief, and even Iron Man. Ultimately, the company wants to offer designs that people can customize online.
So take on the world just like Kassandra with your very own bracers! You certainly won't battle any Greek gods like her. However, that doesn't mean you can't show the same strength and resolve. A huge congratulations to both Ubisoft and Limbitless Solutions on their beautiful work!