It's the time of year for baby announcements. Every Christmas grandmas and grandpas get the news that a new addition is on its way. Now what can you do to announce your little bundle of joy? How about wrapping up some cute "Baby Yoda" car decals that they can put on their vehicles for when baby comes to visit?
These decals come in different styles and in two packs. So you can either give grandma and grandpa just one and keep the other for yourself. Or if you anticipate that they will have a carseat for each vehicle you can give them each their own.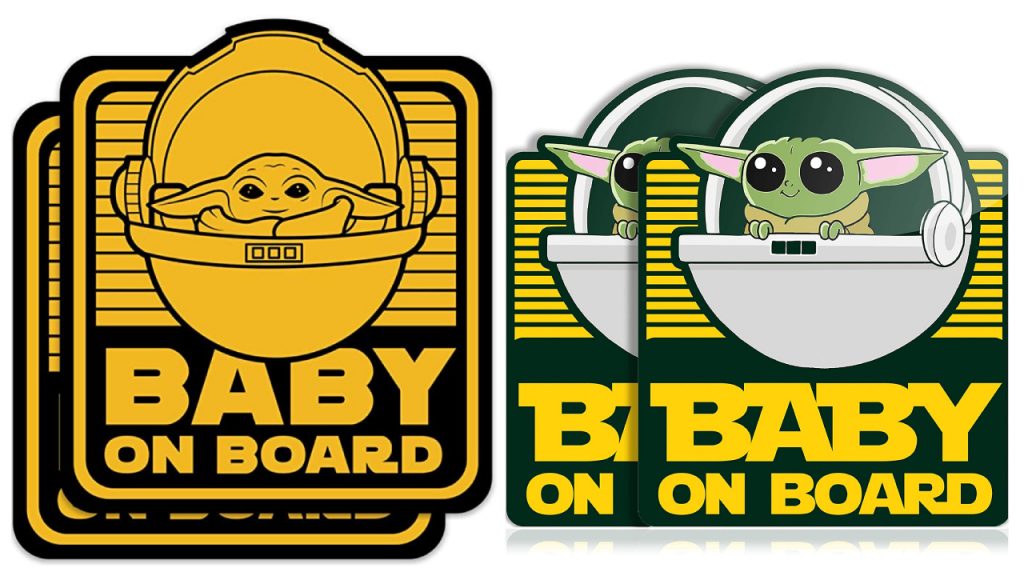 These signs may seem like a joke to some but it can also signal to a first responder in the event of an accident that a tiny passenger may have been thrown from the vehicle. These signs are a good indicator that more than just the driver may be in danger.
And if you don't think of it as a parental talisman of good luck, it's also a great way to show other cars why you might be driving a bit slower on the road. Some drivers may even give you a wider berth while you're out on the road. Because let's face it, driving with a tiny baby is anything but relaxing.
You can check out the listing for the yellow sticker by clicking the link here, and the full color decal by clicking here.
Other designs are available on Etsy.
DISCLOSURE: This post may contain affiliate links. Meaning when you click the link and make a purchase, we receive a commission, which helps Nerdbot keep the lights on.