In a partnership with Freeform this holiday season, Cinnabon has decided to give us a very special gift. The gift of frosting! Now available at Cinnabon stores nationwide, you can pick up tubs of their famous cream cheese frosting!
The Signature Cream Cheese Frosting pints will coincide with recipes that Freeform will be putting out during the 25 days of Christmas. You can either scan the QR code on the frosting lid for recipe ideas, or visit their official website here.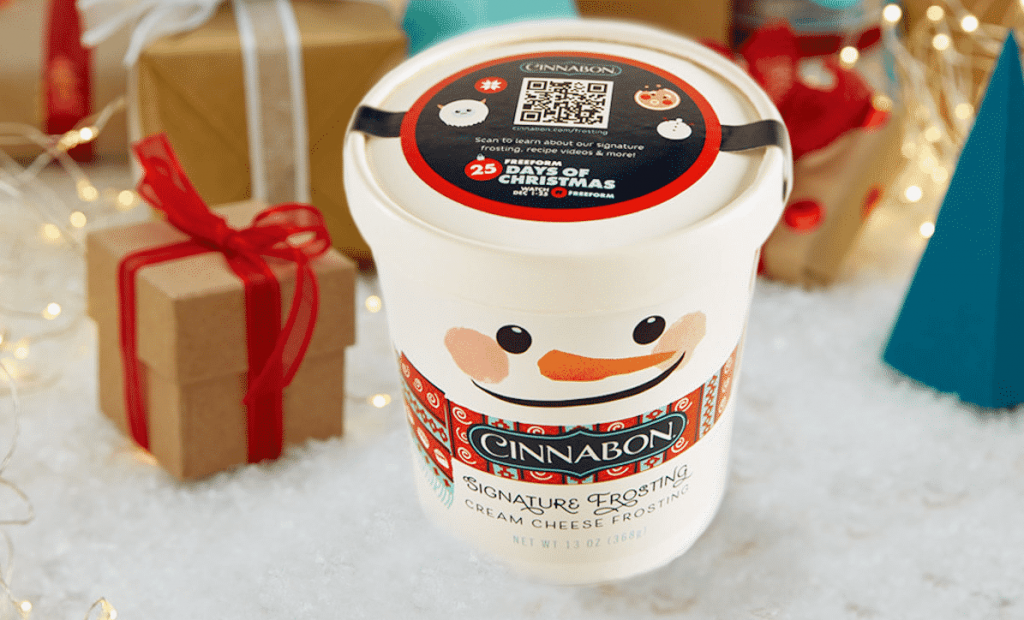 All of these look absolutely delicious and will be a great snack to eat while we binge our Christmas movies this year.