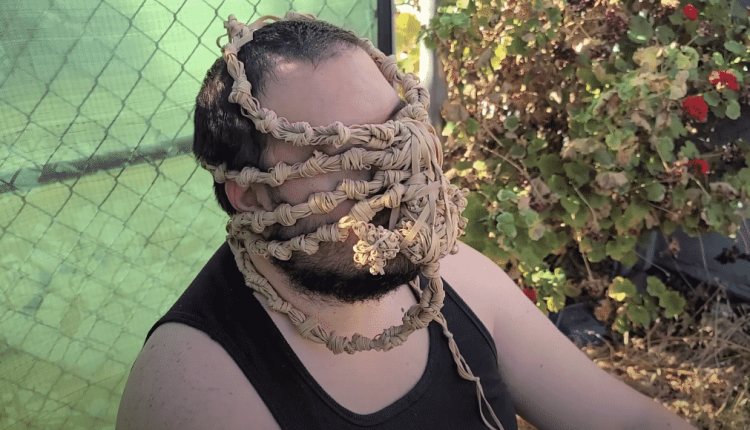 How to Make a Ridiculous Alien Facehugger Mask From Rubber Bands
Yes we know that facemasks are going to be in fashion for the foreseeable future but I'm not quite sure about this one. First off it won't protect you from.. anything. And it's going to smell like rubber. Plus looking at the image, not sure how you're supposed to be able to see out of it. But if you want to make one for the fun of it luckily there is a full on tutorial on YouTube. Here's how to make a ridiculous facehugger mask out of nothing but rubber bands.
This is an alien facehugger inspired by the Aliens movie. It is made of 100% rubber band. WARNING: RUBBER BANDS ARE MADE OF LATEX SO DO NOT WEAR THIS MASK IF YOU ARE SENSITIVE TO LATEX. I used Advantage rubber bands: 3 bags of the #32 (3″x1/8″) and 1 bag of #64 (3″x1/4″). This was a challenge presented by my husband who said I could make one out of rubber bands.

Tofugami on YouTube
Sign up to Receive the NERDBOT News!