27 new coffins have been found near the famed Step Pyramid of Djoser in Saqqara, south of Cairo, Egypt. Archaeologists have found two new wells near the structure. The first lead to the discovery of 13 sarcophagi and in the second they found the other 14.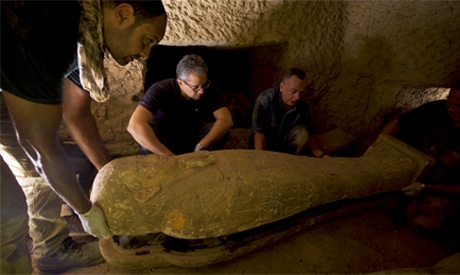 "The first 13 wooden coffins were found inside an 11-metre-deep burial shaft with two sealed niches. Opening one of them, a collection of smaller artefacts was found, including of statuettes and ushabti figurines. The second collection of coffins was uncovered inside another five-metre-deep burial shaft located adjacent to the first and housing 14 coffins on top of each other." –Ahram Online
Neveine el-Arif, a spokeswomen for the Ministry of Tourism and Antiquities said that these coffins have not been opened since they were buried 2,500 years ago.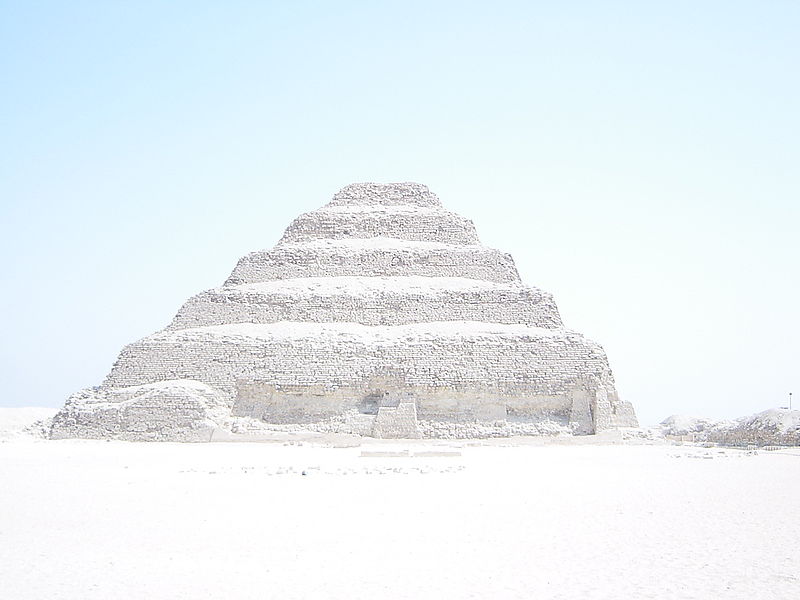 The Saqqara plateau hosted at least 11 pyramids, including the Step Pyramid, along with hundreds of tombs of ancient officials, ranging from the 1st Dynasty (2920 B.C.-2770 B.C.) to the Coptic period (395-642). They are still working on excavating the area further and Neveine el-Arif said that more secrets were to be announced.
As they continue to explore the area of Cairo many treasures have been found. It's fortunate that they found all of these coffins untampered with because it's highly probable that looters could have found it first.
With the way that 2020 is going and our luck our first instinct is to scream at these archaeologists to put them back. What kind of curses could these 27 sarcophagi hold for us that we aren't aware of!? Probably none to be honest since that's mostly something you see as a plot device in film. We're actually pretty excited at the impending announcements that Neveine el-Arif promised us. What other treasures have they already unearthed? And what kind of amazing Egyptian documentaries will come out of it.