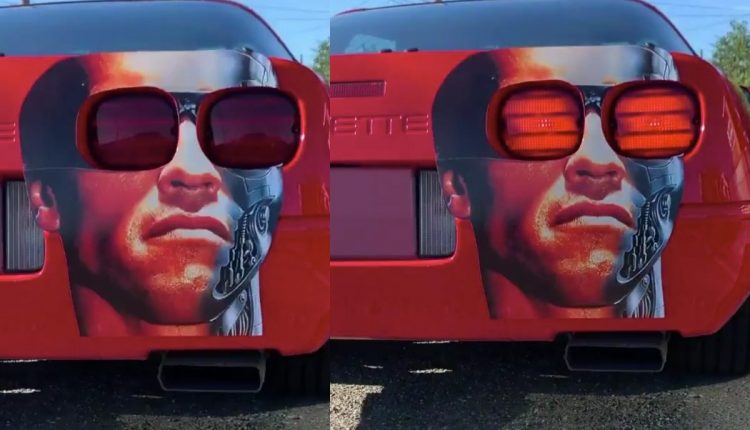 T-800 Cyborg in 1984's "The Terminator" is Now a Car!
Well it's technically not a car, but Arnold's face is on it! Rudy Willingham has transformed his Corvette into the T-800 by just incorporating a decal. And now we all want to do this. I mean, Skynet does go live in August right? How cool would it be to have a bunch of these cars roaming the streets August 29th?
This may not be the most in depth way to turn a car into a cyborg but it is one of the most inventive. Maybe someday we will get to see a transformer version of the car but until then this is pretty cool.
Sign up to Receive the NERDBOT News!