"The Rental" is a horror film that unfortunately misses the mark in creating any kind of either tension or horror. The movie follows two couples who have rented a seaside vacation home in the Pacific Northwest to have a weekend getaway. Written and directed by Dave Franco (whose career thus far had been on the other side of the camera, this was his freshman outing behind it), the film forgets to give us any particular reason to care about these four individuals or their fates.
The story leans into what it tries to set up as a complicated and deep relationship matrix between the four, Michelle and Charlie (played by Alison Brie and Dan Stevens) and Mina and Josh (played by Sheila Vand and Jeremy Allen White). Michelle and Charlie are married, as are Mina and Josh. Michelle and Mina are sisters, and so of course Charlie and Josh are brothers. Unfortunately as their time in their beautiful retreat home goes on, they reveal themselves to each be angry, highly dysfunctional, and generally superficial.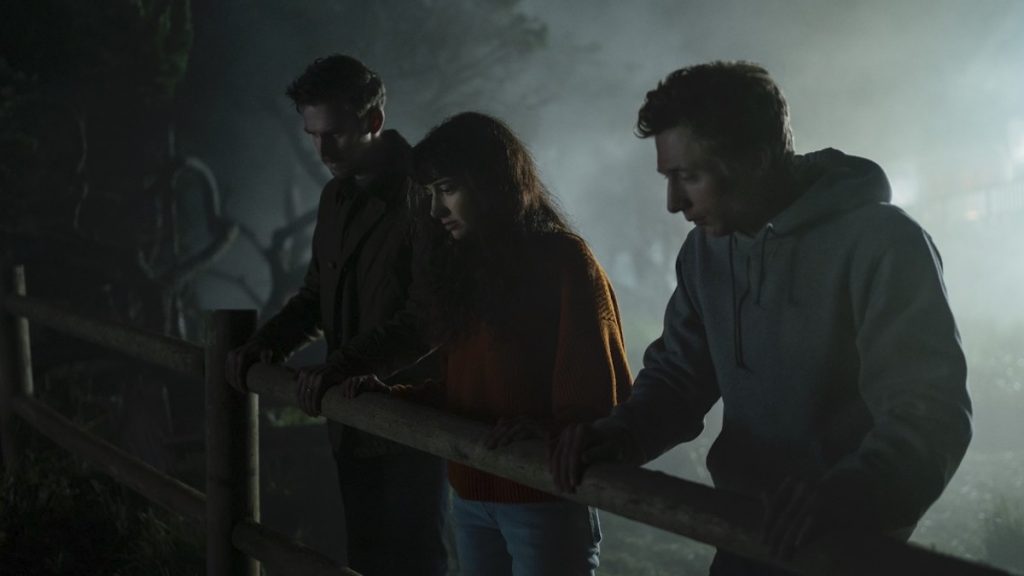 Tension arises between the vacationers, but it's clearly that their location has nothing to do with the interpersonal issues. They would just as readily have arisen anytime the four were brought into close proximity and given time to let their psyches fester. Then they discover their rental comes complete with hidden cameras to capture some of their antics, and then they begin to have their inner paranoias come to the surface.
Out of an 88 minute film, it's not until after the 50 minute mark that anything even beginning to equate with a thriller crops up. It's after that point that a killer shows up and starts coming after the foursome one at a time. If that summary sounds a bit dry, that's because that's how the story comes across. The audience doesn't connect with the renters, has no surprise at the killer's antics, and until the post-story montage, how the threads all relate to each other are similarly vague.
For people who know me, they know I'm an easy one to please when it comes to horror, but this is a time where the effort falls flat in the execution (literally and figuratively). It's hard to say if any fine-tuning might have helped make this a more successful story, but it really seems that the script was cobbled backwards from some key scenes and then had the path between them tacked on.
"The Rental" is Rated R and will be available through video on demand starting Friday, July 24.
Rating: 2 stars out of 5.