Cosplay isn't a hobby for a limited amount of people, it is for whoever wants to do it. It doesn't matter what their skin color is. COSPLAY IS FOR EVERYONE. I, Stephanie of Nerdbot, want to switch the gears to this passion project by giving the spotlight to people of color (POC) during this time. There are so many amazing POC cosplayers around the world and their voices need to be heard. I would love to share this platform as I stand with Black Lives Matter, but this isn't about me it's about the beautiful, talented POC cosplayers.

I am happy and honored to introduce this cosplayer and human of many traits from Long Beach, California: Michelle, aka Michelle_maka. 
Please introduce yourself to the readers.
Hello, I'm Michelle and am basically a jack-of-all-trades. I've been cosplaying for about 5 years now, I host a Podcast, I have a little bit on YouTube, and I'm also a TikTok-er, so I basically do a bunch of different things.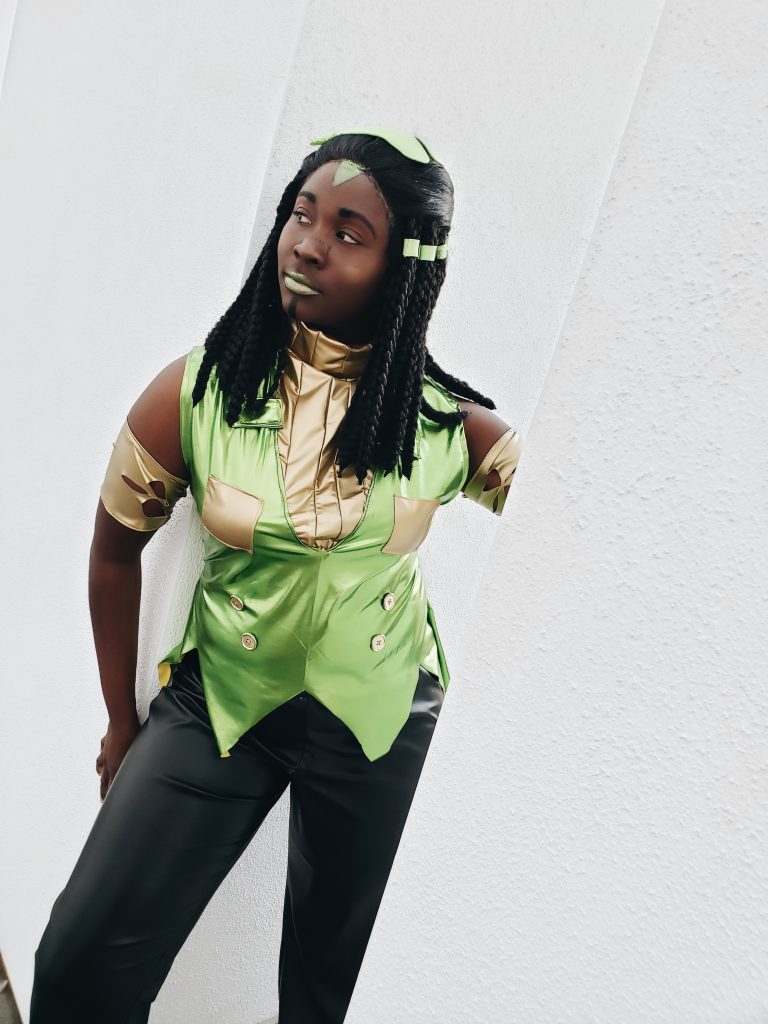 How would you define cosplay? What is your favorite part of it? What are your principles of cosplay?
I define cosplay as a form of expressing yourself for the love of a series or a character and wanting to portray that character because you see yourself in them. My favorite part is being able to take pictures with people and meeting new people. I love interacting with people so seeing others who know what I'm cosplaying from and them just so excited to talk to me about it is one of my favorite parts. My principles have always been, just have fun with it, it's never that serious and cosplay never has to be accurate. 
Do you have any accomplishments or cosplay projects you're particularly proud of?
Yes, I do, my biggest accomplishment would be cosplaying wedding Garnet from Steven Universe. When I first watched the episode, my heart was so full of joy and I was just so happy, the episode meant so much to me. When I finally started making the cosplay I was in a little bit of a dark place in my life, so I dove into making that cosplay and I put so many tears and love into it. Then being able to see the finished product made me extremely happy and just pulled me out of that place that I was in. I also got to meet half of the Steven Universe cast in it, so that's kind of one of my biggest accomplishments.
Have you learned more about yourself since you started cosplaying? If you have, what did you learn?
Wow, I've learned so much through Cosplaying. Cosplaying has been an outlet that I never thought I needed and it taught me that if I set my mind to something I can do it. It also taught me to be more patient, loving and understanding. It's taught me to be more open minded. I've learned so much and I will forever be grateful to all my best friends for getting me into it.
What are the top 3 cosplays in your collection?
My Top 3 Cosplays, oh this is a hard one. I would say anything Garnet relating is gonna be top, my Bruno Buccellati cosplay from Jojo's Bizarre Adventure and my very first cosplay Michonne from The Walking Dead, I did not expect the amount of love that I received for it being my very first cosplay, I was mind-blown and humbled.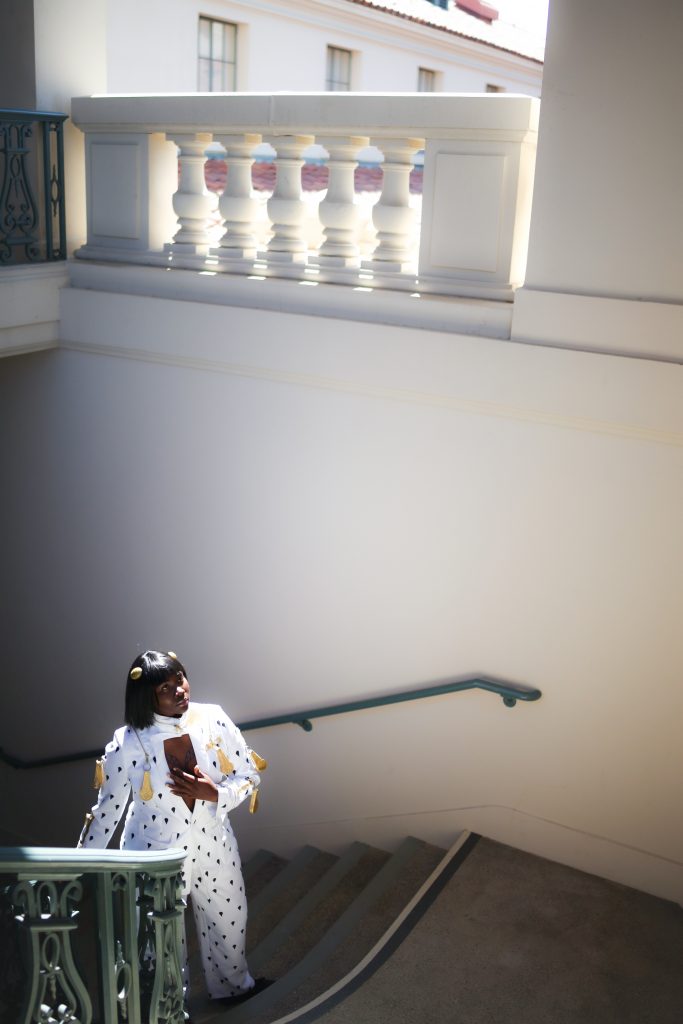 As a POC cosplayer have you experienced any challenges? How did you overcome these challenges?
Oh yeah, the cosplay community and the nerd community are not the easiest. There have been times when I would get messages from people calling me the N word version of the character and I can't speak for everyone but I'm grateful that I have not gotten a lot of trolls in my comments but there have been racial slurs in other people's comments of photos they've posted of me, and my friends would hide it from me unknowing to them that I've already seen it. I would go back but my friends would have already deleted it but it's the little things I mostly get: the hair is wrong or the glasses are the wrong shade, things like that. The Best way to deal with these challenges is to never linger on them for too long. My favorite thing to do is delete the comment and block the account, they don't always come back after you delete the comment. So yeah, I just never ever linger on anything for too long because I want to move on, move forward and I know I'm here to have fun and I don't want anyone ruining my fun. 
How would you encourage fellow POC to cosplay characters they love?
If you see a character that you love and you adore this character with all your heart, cosplay them because in the 4 to 5 troll comments you'll get, there are going to be 100s of comments from people who love your cosplay. Overlook the negative, the positive outcome is always what you're striving for. You're here to have fun and always remember it's never that serious. Remember you're here to have fun and don't let them ruin that fun. Don't let other people's opinions determine whether or not you should cosplay something you love.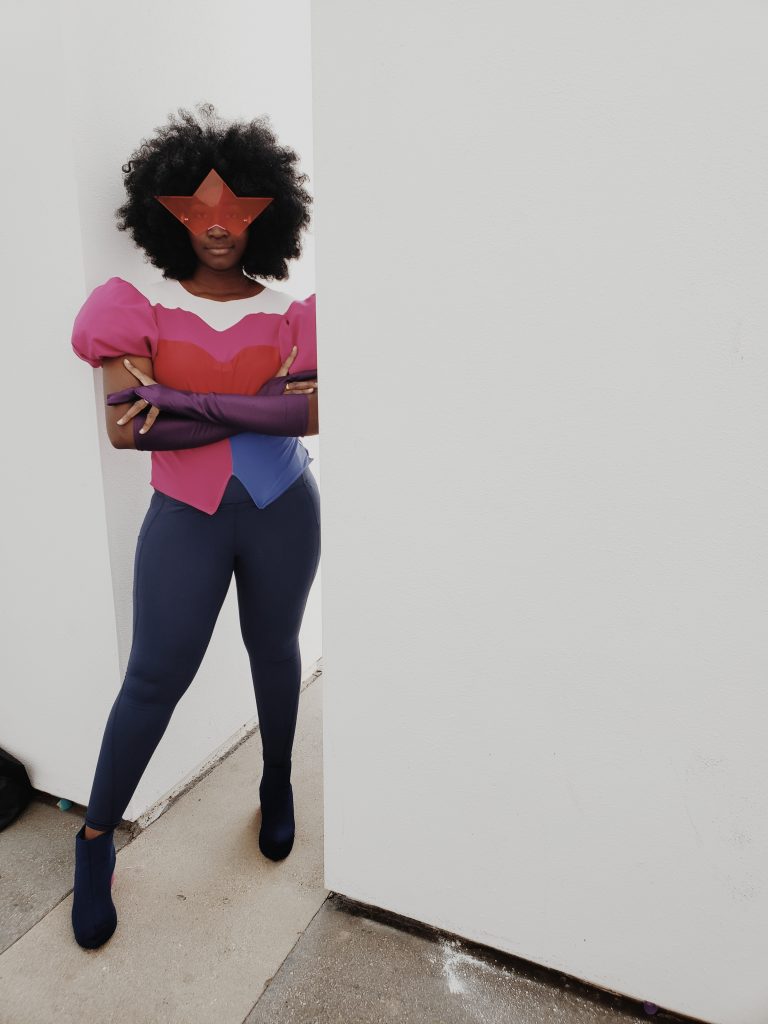 What changes do you hope to see within the community in the future?
I really hope to see more people just realize that these are fictional characters and made up things, also these are just animated drawings. It's never that serious, take a breath, and don't spread hate. Also to remember the cosplayer is a real person and not the actual character; don't attack cosplayers for cosplaying a character you dislike. I also hope to see more non-POC cosplayers cosplay POC characters without the race face and black face. We know who you are cosplaying without having to change your skin tone but all in all I just really hope to see more love and less negativity in the nerd and cosplay community. 
If you would like to know more about Michelle and check out her content, check out her Instagram, TikTok, and her Podcast Instagram.