As we so often ask ourselves and those around us- WHAT TIMELINE IS THIS. 2020 has been the absolute weirdest year, and it keeps getting stranger.

One of the hottest game titles to hit [so far] is Animal Crossing New Horizons, which just happened to hit as the quarantine blanketed the world. Perhaps helping skyrocket it to the position it's currently enjoying, which just hit a new milestone- PETA is pissed.

Let's digest that for a second. PETA, the "People For the Ethical Treatment of Animals" folks, are currently upset about an element in Animal Crossing [read: a freaking video game], the use of an aquarium that houses various forms of fish and aquatic sea creatures players can fish for.

In this new video released by PETA on their TikTok (and Twitter), we see a group of players in PETA shirts storming the aquarium and demanding that museum curator Blathers "EMPTY THE AQUARIUM," and "BLATHERS IS CANCELLED."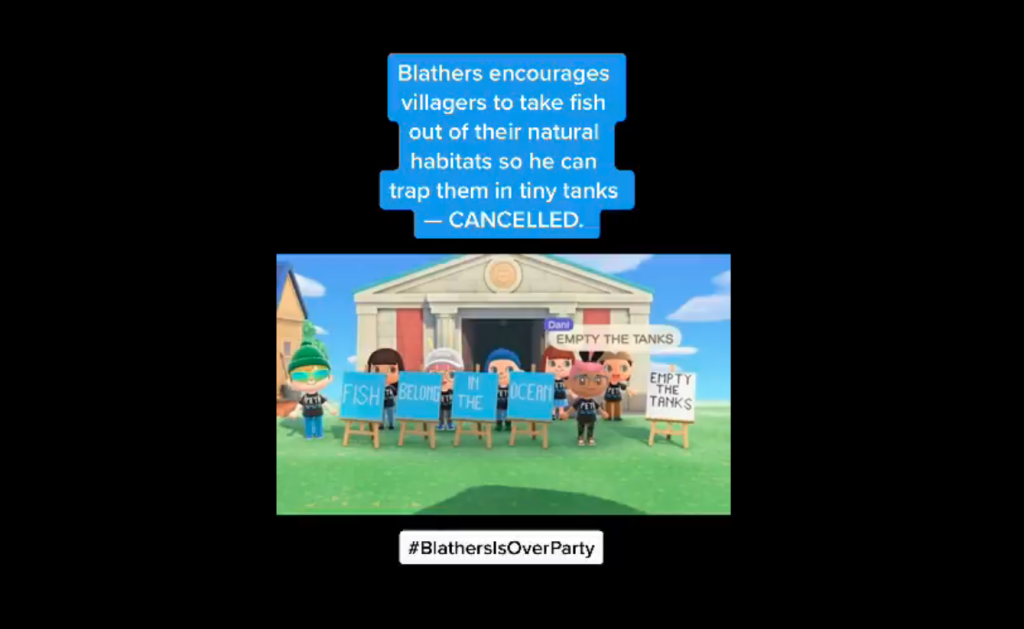 It is unclear if this is a joke post or not, but we wouldn't put it past PETA to try to get in on the Animal Crossing hype.