If you haven't been on top of DC Universe's "Harley Quinn" animated series, you are definitely missing out. The adult humor, the troll-like take on Gotham city and it's heroes vs villains. It's an absolute masterpiece. But most importantly we finally get to see our two favorite girls together on screen for the first time! The queer romance we have all been waiting for is finally here.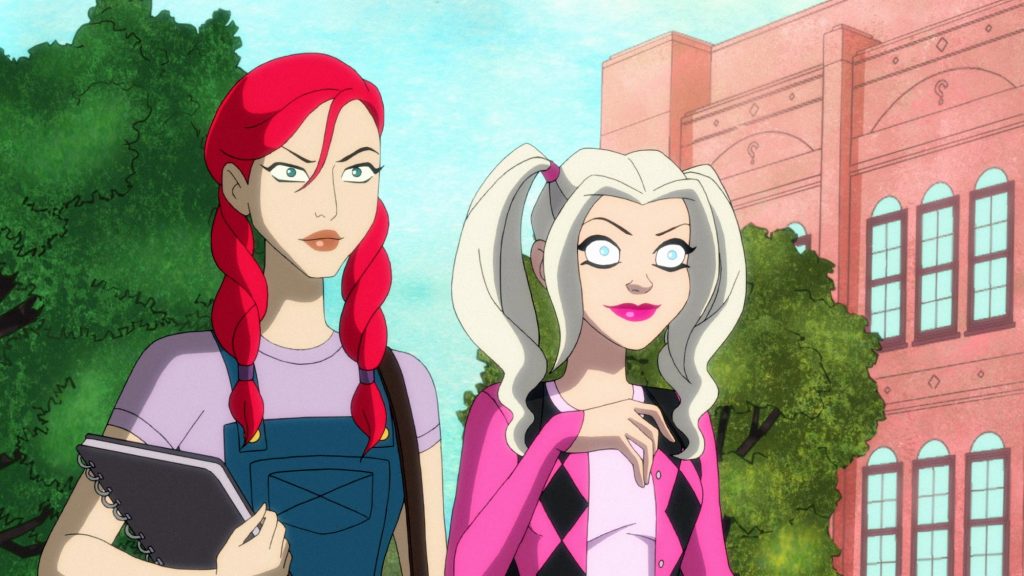 The first season took a focus on Harley's (voiced by Kaley Cuoco) emancipation from her abusive relationship with the Joker (voiced by Alan Tudyk) and focused on her own soul searching. But there by her side always was Poison Ivy (voiced by Lake Bell). Poison was faced with her own romantic fling. But as we all know, those were not the "end game" relationships. Truly, deep down we all felt it. Harley and Ivy were simply meant to be!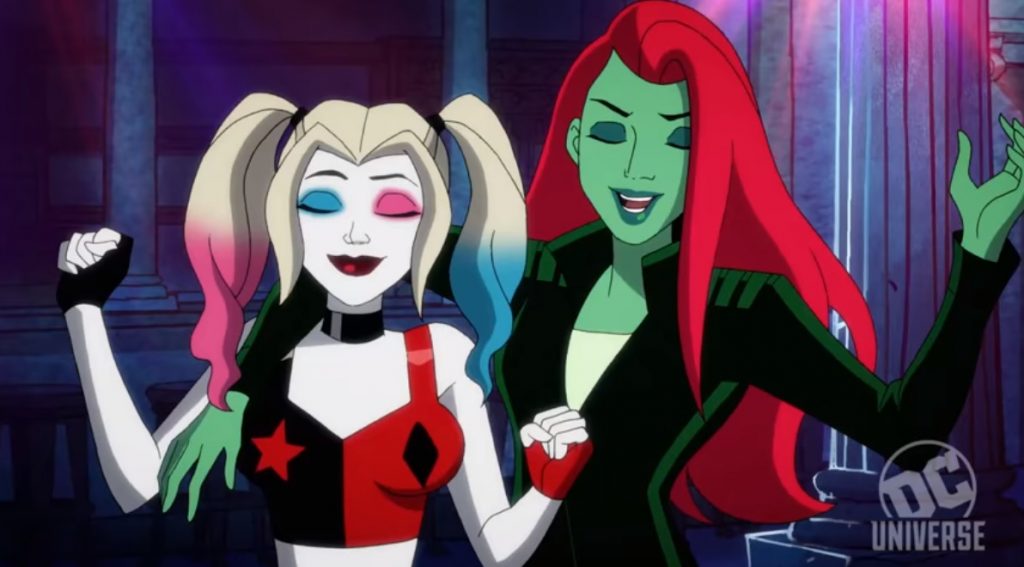 Now, we did know this was coming to be fair. The showrunner himself said so. Either way, we wouldn't have been surprised because after all, Ivy is Harley's partner after joker in many comic variations and as well as in all our own ships.
SPOILERS!!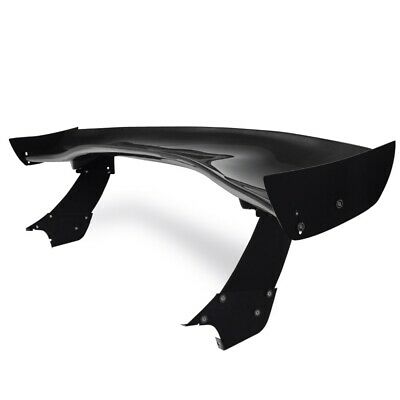 In season 2 episode 7 titled "There's No Place to Go But Down," Harley and Ivy find themselves in quite the predicament. Without giving too much away, the duo plot their escape, but in typically Harley Quinn fashion everything goes terribly wrong. Harley, who spent most of season one and even a bit of season 2 being selfish (especially when it comes to Ivy) decides to sacrifice herself so that Ivy can get away and go marry Kite Man.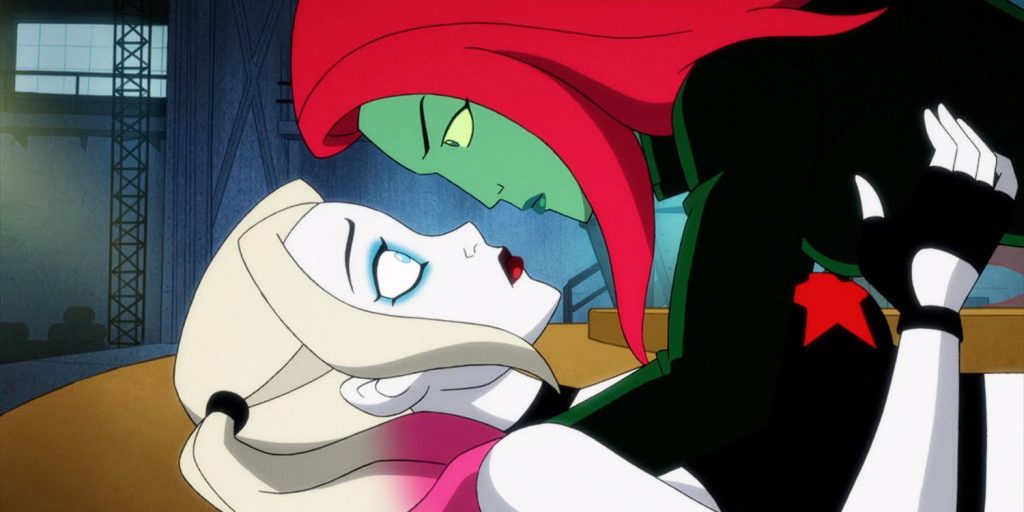 But Poison Ivy is not about to spend her life without her BFF. So she manages to save her favorite girl at the last second. And here's the best part, in a rush of adrenaline, the two share their FIRST KISS!!!
Fans are excited that this was a slow burn relationship arch and we are sure something more serious will be coming next episode. After all, these two baddies belond together.
Let us know what you think in the comment section!