Are you bored at home like many of us who are trapped at home? Well, Alice Cooper is here to help you solve that boredom by giving a list of his binge films and tv shows on Netflix.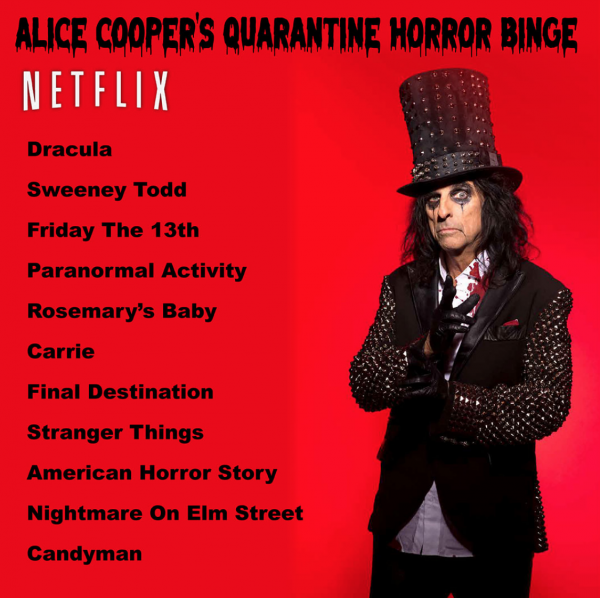 Cooper tweeted " "For all the Minions stuck at home, I bring you my Quarantine Horror Binge. Part I" and sharing the above image. This is sure to suck up plenty of your quarantine time. If you have already seen all these, maybe it is time to rewatch with all this free time on your hands.
Now, this is Part I, so we will probably be seeing a part II in the near future. So don't worry, there will be more to come!