Nothing is more boring than a regular old staple remover. If I'm going to spend my money on something useful it better look fun. Otherwise I'm either going to lose it because I put it away somewhere, or my mind just can't find it because I've tried to block it out. Well now there is a really awesome work tool that doubles as a desk decoration. You know what I'm talking about, this amazing Tyrannosaurus skull staple remover!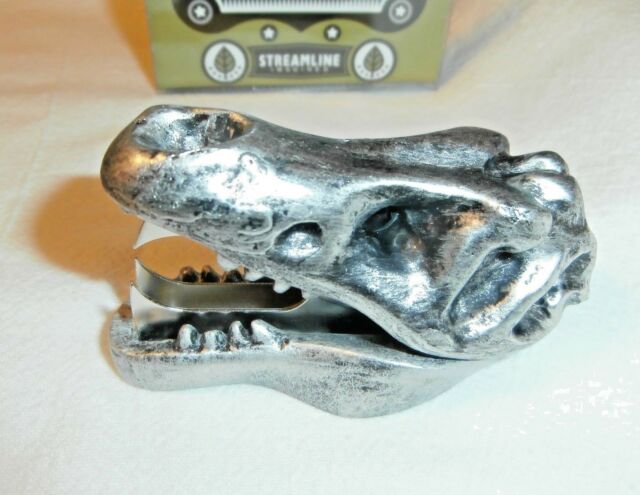 While Amazon is currently sold out of the item we did a little digging… for bones.. because archaeology! And we were able to find Ebay listings for the staple remover. It's even cheaper there than what it was selling for on Amazon! You can check it out by clicking the link here.
Disclaimer: Nerdbot does not make anything off the sale of this item we just thought you would like to know.