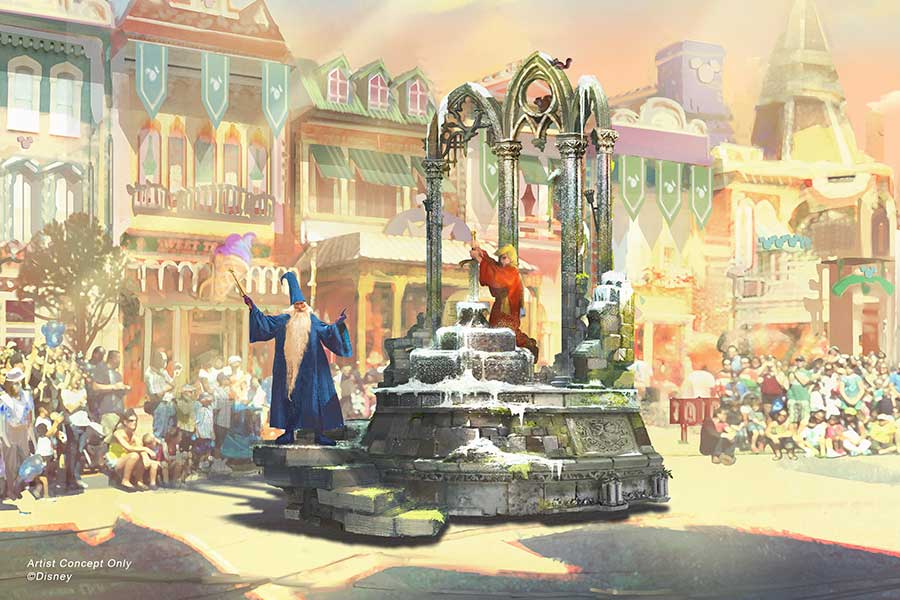 Concept Art For Disneyland's New Parade Magic Happens
Disneyland is always pumping out new content to make the magic kingdom feel new. I never feel like something is overused or stale every time I visit Disneyland. But I am excited to know that Disney is about to give us a new parade called "Magic Happens" New costumes, contemporary feels, I am sold! Todrick Hall has composed new music for this parade.

This will be a new daytime parade that will celebrate scenes from Pixar and Disney movies. The one that stands out the most for me is Sword In The Stone. A timeless classic that holds a special place in my older brother's heart. Who knows maybe we may get some from other long forgotten Disney titles as well! These are only concept images and the real float could differ, but regardless, I am excited to see the parade when it actually takes float on February 28th.

Sign up to Receive the NERDBOT News!