So Elon Musk is in the tunnel making business now?
Why shouldn't he be? I'm sure in twenty years we'll all be bowing to Supreme Leader Musk but until then, Grimes' ex-boyfriend is building underground tunnels below Las Vegas. CNN.com reported on December 28th that the building of the aforementioned project is eyeing a 2020 completion. Musk also took to Twitter to trumpet the potential finalizing of the construction:
The ultimate goal of the underground passages is to reduce traffic in areas suffering from major congestion. CNN notes similar proposals have been made for Baltimore and Chicago. If proven to be successful I can only imagine more cities jumping on the bandwagon.
In case you haven't been keeping up with Musk and the Boring Company, the project is the thing where people and their cars will be put into pods, then shot through one of two earthquake proof underground tunnels at one hundred fifty five miles per hour. Think of the way the bank sends that capsule thing to you when you go to the drive-thru.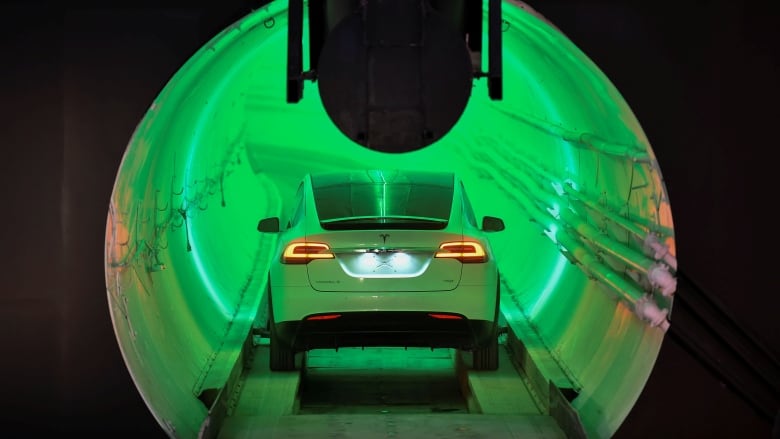 A spokesperson for the Las Vegas Conventions & Visitors Authority anticipates everything to be done in time for the big Consumer Electronics Show in 2021.
"Nothing has changed on the anticipated timeline for development. We just broke ground mid-November and have its anticipated completion for the CES 2021 show."
I personally believe this project is just one of many elements that are a part of Elon's quest for global domination. Fixing the world's problems, then gaining power like a modern day Imortant Joe. It won't be long before he hooks himself up to a mask and turns on the faucets of prosperity for fifteen minutes at a time.
I hope he even has the mountainous evil lair just for the showmanship.
By Adam Chmielewski
@PolishKaiju
Photo Credits- Twitter
Do you think the underground tunnels will help traffic? Let Nerdbot know in the comments!!