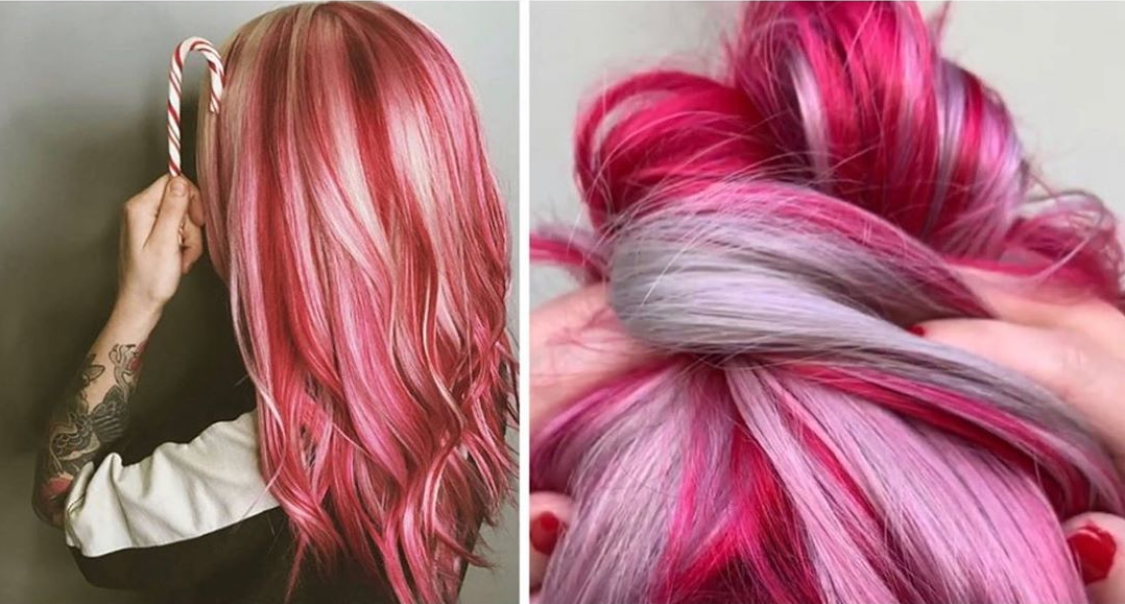 Candy Cane Hair is Here And We're Totally In Love
I've been dying my hair every color of the rainbow since I could talk my mom into it. And with all these cool new iterations like ombre and oil slick I have just gone deeper and deeper into that colorful hole. Now for Christmastime, though I would argue you could have this any time of the year because it's freaking Beautiful, is Candy Cane Hair.
The process would be simple enough, lighten your hair to white and then highlight it with red and pink. Now it's just finding a person to help you because this will take ALL DAY if not two. Major credit to these Instagrammers who you can follow by clicking on the embedded pictures. And please do because these are amazing.
Sign up to Receive the NERDBOT News!