The technology behind virtual reality actually dates back a lot farther than you might think. The first VR-like invention that really made waves was the Sensorama, which was invented in 1957. Its purpose was to allow people to experience a virtual world that included effects like sounds, smells, and movements.
Fast forward to the 21st century, and the ideas behind the Sensorama are finally being realized. Virtual reality is completely changing the world we live in today, from how we shop, to how we work, to how we play games. Like the Sensorama, eventually VR will be combined with special effects to stimulate the senses and better emulate the real world. And while it's true that VR is having more applications than we ever imagined, one of its best uses continues to be in the gaming world.
VR gaming offers a completely immersive experience, one that's unlike anything gamers previously experienced. In VR, they can feel as if they actually are their favorite characters, and through them players can navigate their virtual world. With the world of VR gaming so exciting and promising, why has it taken so long for Marvel to get in on the action?
Marvel, the Powerhouse
For more than a decade, Marvel movies have been taking over the world. Most Marvel movies make at least a few hundred thousand to half a billion dollars worldwide, with some of them, like Avengers: Infinity War and Avengers: Endgame, surpassing the two billion mark. The Marvel movies are Hollywood gold — they're guaranteed money makers. That's why they're planning to amp up their game with several movie releases per year and even more new content, merchandise, and games. And one of those games happens to be the new VR gaming release, Avengers: Damage Control.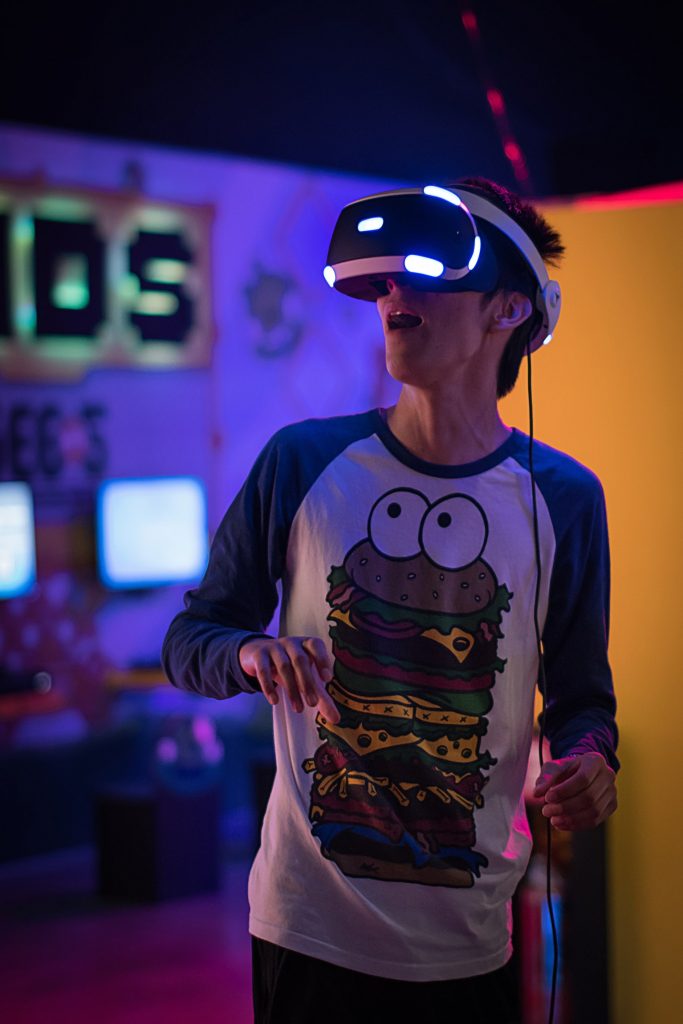 Avengers: Damage Control
Released on October 18 for The Void, Avengers: Damage Control has been marketed as a fully-immersive and action-packed shooter game. The VR experience is a collaboration between Marvel Studios and ILMxLAB, which has been responsible for other VR entertainment like Vader Immortal: A Star Wars VR Series and Star Wars: Secrets of the Empire.
Fans of classic shooter games and Marvel movies will love this new release. Naturally set in the Marvel Cinematic Universe, the game allows you to enter into your favorite Marvel movie with heroes like Spider-Man, Iron Man, Black Panther, Ant Man, the Wasp, and Doctor Strange, not to mention famous Marvel villains like Ultron.
In the game, Wakanda is recruiting soldiers to train. Fans can play as an Iron Man-like character with a high-tech suit designed by Wakanda engineers like Shuri and Stark technology. Of course, a threat will ensue and you (and the other soldiers) will be recruited to stop the threat. To help you in your quest will be all of the Marvel superheroes mentioned above.
As you would expect, Avengers: Damage Control also features stunning graphics, stories, and effects. The game seems to combine the worlds of Avengers: Age of Ultron and Avengers: Infinity War, so those who love those movies will especially be pleased with this game. But it also includes all of the witty banter and humor that Marvel fans know and love.
How to Play
For now, Avengers: Damage Control is available at select Void locations in the U.S. and Canada. For those not familiar with The Void, it is a VR entertainment destination that allows customers to escape into their favorite films, games, and worlds. They have 11 locations in the United States, 3 in Canada, 1 in Malaysia, and 1 in the United Arab Emirates. They're planning on expanding soon to more locations in the U.S. and several in Europe.
Tickets for the Avengers: Damage Control experience need to be booked in advance, and groups are welcome to play the game. If you live in or near one of the select cities that has The Void, you absolutely must make time to check out this experience.