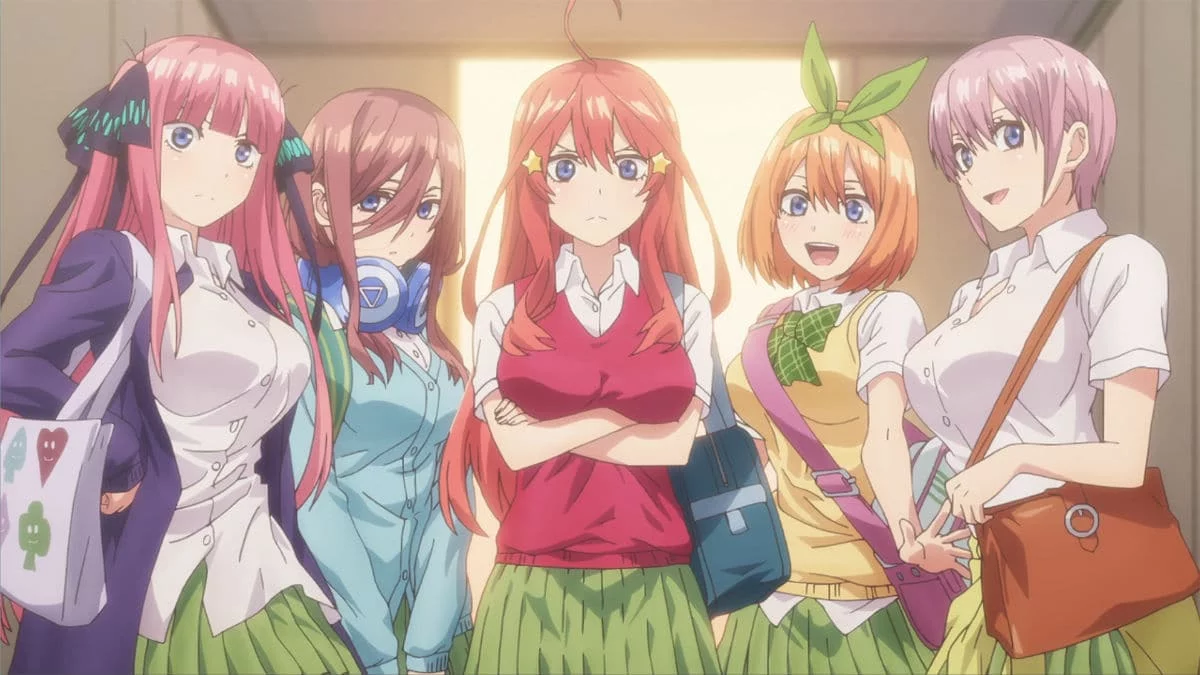 Quintessential Quintuplets is Getting a Second Season
This year has been a great year (so far) for anime. A friend of mine recommended that I watch The Quintessential Quintuplets when I visited her one day. She put it on and instantly I was hooked on this series. If you haven't seen it yet, no fear! It's currently on Crunchyroll and it only has 12 episodes. It's a quick watch and yes there is fan service. But I digress this is a heartfelt anime with a slice of life touch to it.

With that being said, and it only having 12 episodes, I gotta say I was left a bit unfulfilled. First episode in the beginning we clearly see our main guy (Fuutaro Uesugi) standing next to his bride. But we clearly don't know who it is. I won't say much more but I was angry, there are a few hints along the way. But hearing that the series is getting a second season has me very excited, which means I am going to get a few more questions answered. Unfortunately I can't say much more, you will have to watch it for yourself!

Sign up to Receive the NERDBOT News!