For non comic book readers, their first introduction to the character Deathstroke, AKA Slade Wilson, may have been his animated portrayal voiced by Ron Pearlman (Hellboy) in the 2003 Cartoon Network series Teen Titans. For others, it would be a decade later on the CW show Arrow, where New Zealand actor Manu Bennett portrayed the legendary sword-wielding assassin in 36 episodes.
Still, for others, their first time seeing Deathstroke the Terimator (his villainous codename revealed in issue No. 2 of The New Teen Titans, December 1980) was in the end credits scene of the 2017 feature film Justice League, where the killer-for-hire was played by Joe Manganiello (True Blood). A select few may even know Deathstroke from 2018's off-the-wall animated movie Teen Titans Go! to the Movies where the villain was voiced by non other than Will Arnett (LEGO Batman).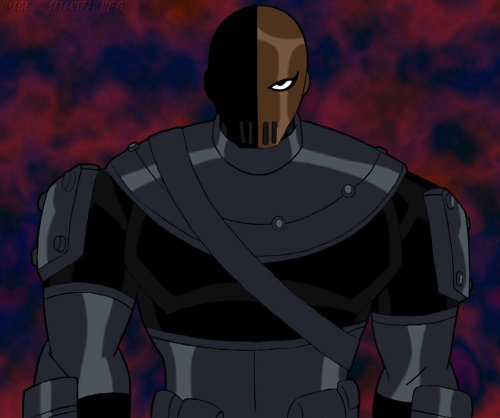 But the DC Universe streaming service just announced that yet another actor will be donning the orange and black mantle of the world's greatest professional killer, this time for the plateform's original series Titans. Actor Esai Morales (NYPD Blue) will be playing the team's archenemy in season 2 of the show. For those unfamiliar with the DC Universe subscription service Titans is the streaming platform's first original show, which finished its first season back in December 2018.
The series follows a motley crew led by Batman's former sidekick Robin, AKA Dick Grayson (Brenton Thwaites), and includes a solar-powered, flame-throwing alien princess by the name of Kory, AKA Starfire (Anna Diop), a green-haired shape-shifter named Garfield, AKA Beast Boy (Ryan Potter), and a demonic teenager named Rachel, AKA Raven (Teagan Croft). In the comics the young vigilante team has a rather large pantheon of rogues, but none are as iconic as Deathstroke, who left an impression on readers in the pages of the famed 80s story arc The Judas Contract.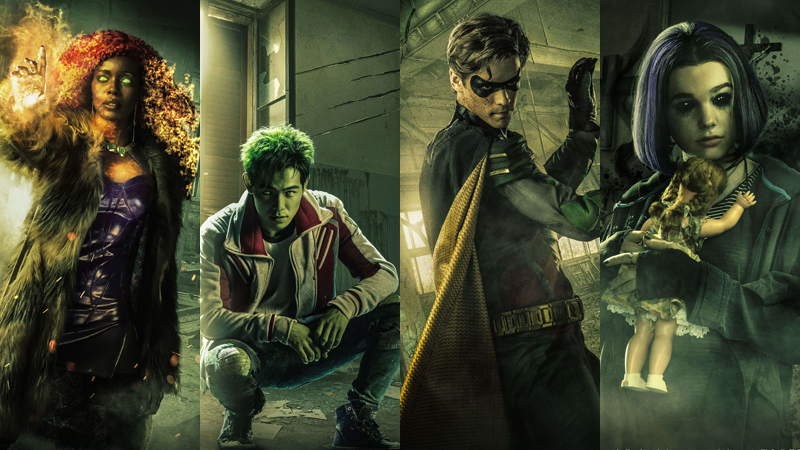 Morales was born in Brooklyn to Puerto Rican parents, and began his career as an actor on the stage in El Hermano at the Ensemble Theater Studio. He would later break into film as Bob Morales in the 1987 biopic La Bamba. He is probably best known for his roles in police procedurals such as NYPD Blue and NCIS: LA as well as the Netflix crime drama Ozark.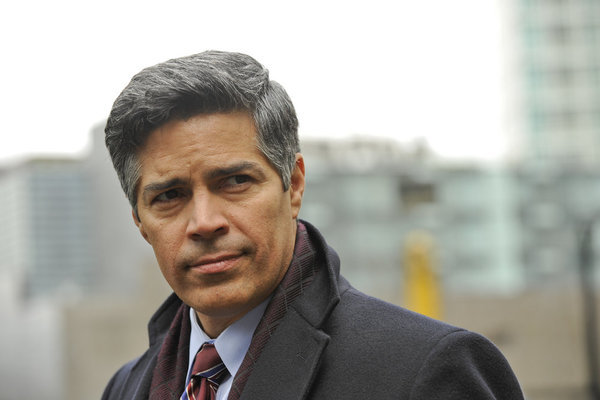 Morales will need to channel some of the grit of his previous roles if he is to play the character true to his source material, which sounds like the direction Titans is going in. Titans' official bio of the character notes that "Slade Wilson is known for being DC's deadliest assassin. While serving his country, Slade became an elite soldier before government testing enhanced his physiology to near superhuman levels, putting him on a path of darkness and revenge. To his family, Slade is a father and husband, but to the rest of the world, he is feared by many as the infamous Deathstroke; selling his services to the highest bidder as the ruthless assassin that never gives up and never misses."
DC Universe has yet to announce when season 2 of Titans will drop on their streaming service, but likely it will be around when the regular Fall lineup of shows begin airing on network television. With several different versions of the character, from cartoons and video games to TV and film, already fresh in everyone's heads it will be interesting to see how Morales differentiates himself from the rest of the Death pack.