How the Defenders have fallen. Only days after the announcement of Iron Fist's cancellation, Netflix confirmed that Luke Cage would not be returning for a third season. The announcement leaves only Jessica Jones and Daredevil as the last Defenders remaining.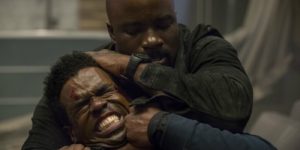 In a joint statement from Netflix and Marvel the companies state that "unfortunately, Marvel's Luke Cage will not return for a third season. Everyone at Marvel television and Netflix is grateful to the dedicated showrunner, writers, cast and crew who brought Harlem's Hero to life for the past two seasons, and to all the fans who have supported the series." Iron Fist star Finn Jones responded to the news with an image of his titular character, Danny Rand, combining the power of the Iron Fist with Luke Cage's own power in a sign of solidarity.
Luke Cage had a strong start as a Marvel series on Netflix, especially with interest for the character initially piqued with his appearances in Jessica Jones. The series presented a strong performance and distinct personality in the form of Mike Colter (Luke Cage). Mike was accompanied by strong performances from Simone Missick (Misty Knight), Mahershala Ali (Cottonmouth), and Rosario Dawson (Claire Temple). The series also presented a unique personality with its visual and musical flair. Much of Luke Cage presents an aesthetic reflective of the culture and lifestyle of Harlem. It was a breath of fresh air in the Marvel universe, presenting a culture rarely touched by previous hero stories.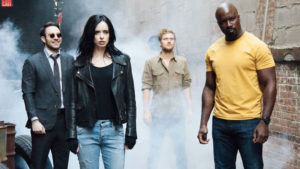 While Luke Cage the series may be over, there is hope that the titular character may make appearances in other shows. Luke Cage is intimately connected to the character Jessica Jones in the comics, and appeared many times in the Netflix show. In addition, Luke Cage's status as a member of the Defenders leaves the door open for the character to appear in future seasons of Daredevil. A second season of the Defenders is also a possibility. Only time will tell what will become of our favorite bulletproof hero.