Lewis Tan has been catching attention lately with the possibility of playing Dick Grayson/Nightwing, in the DCEU. Teasing fans, after posting a picture of himself on twitter at DC headquarters holding a few Batman Comics, which can be seen below.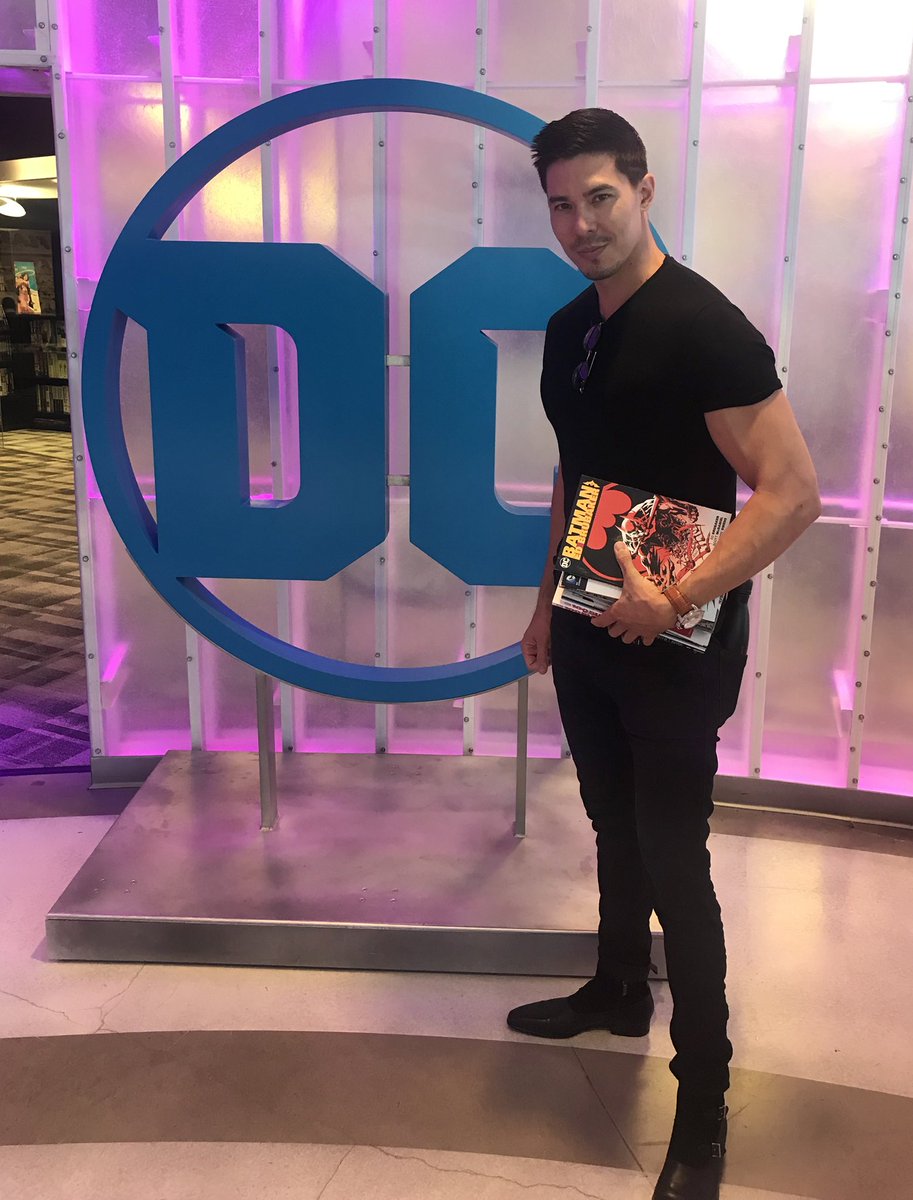 Recently, Tan has been making headlines in Hollywood with roles, such as Shatter Star in Deadpool 2 and a Martial Arts Assassin in AMC's hit show, Into the Badlands. He has been known, on more than one occasion, to campaign on social media for the chance to play Batmans protegee and now he may have been given that chance.
Chris Mckay, who has been named as the movie's director, has started following Lewis on Twitter and has even stated he would like a Martial Arts expert to play Nightwing/ Dick Grayson in the DCEU. With Tan being a martial arts expert himself, you can connect the dots with this one.
As Comicbook.com reports, Tan was asked about his meeting and whether or not he could confirm or deny anything. However, Tan could not do either because the project is still in development. He has a certain desire to play this character and seems interested. I, for one, am a huge fan of the possibility of seeing an ethnicity swap on the Nightwing character and think Lewis Tan would be a perfect match.
What do you think of these rumors? Are you a fan of a Lewis Tan as Nightwing? If not who would be your choice to play the character? Let Nerdbot know in the comments below!