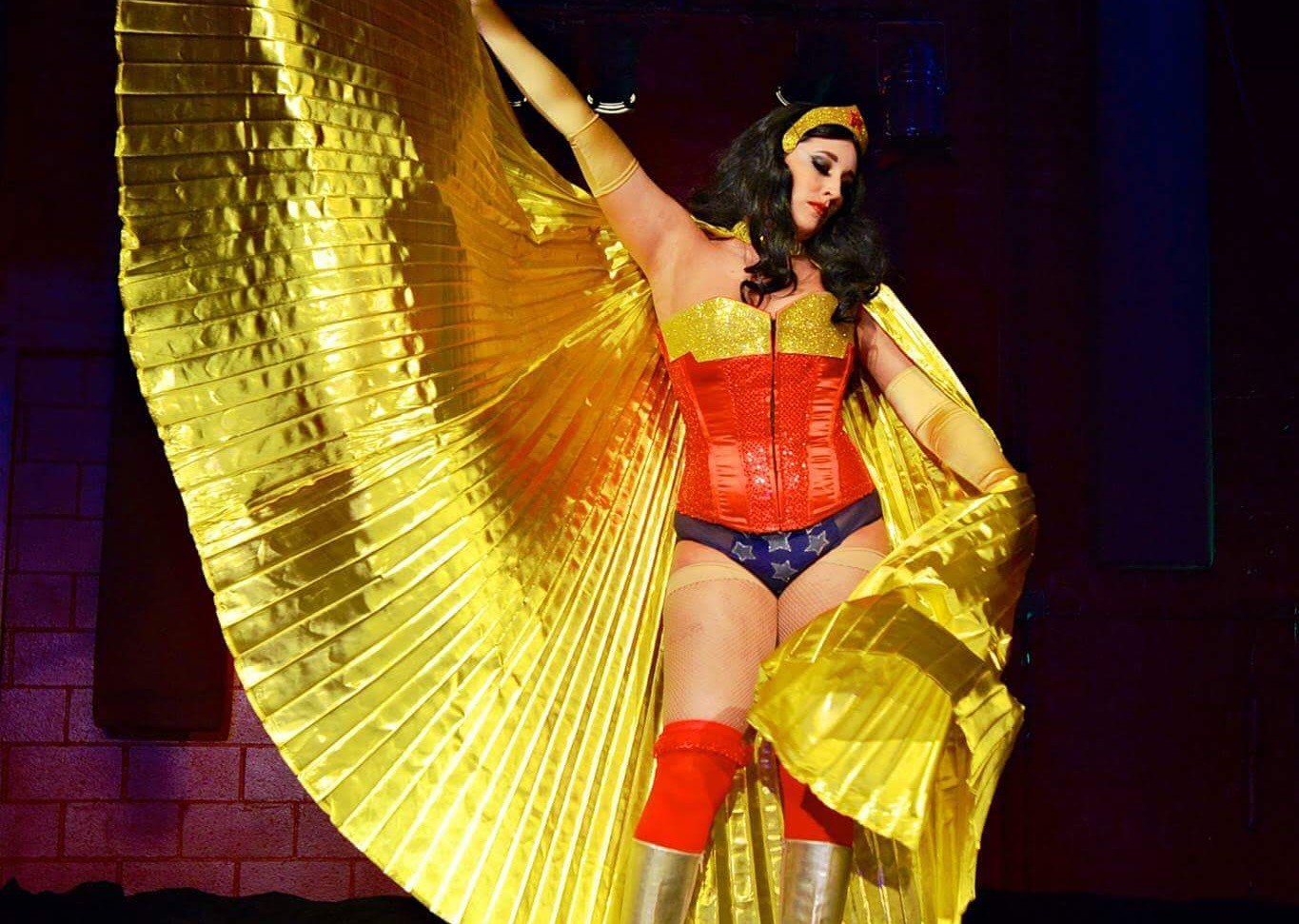 Wonder Women Burlesque: A Sexy Tribute to Pop Culture
This is a "Nerd Voices" contributing piece by Dorian Black.
Header Photo: by Markus Alias via Peepshow Menagerie
Do strong female characters make your geek flag fly? Is cosplay one of the reasons you attend comic conventions? Are you a fan of burlesque and happen to be local to the Los Angeles area? If you answered yes to all three of these questions, then you may want to mark your calendars on August 21st, 2018 for The Hollywood Janue Revue's "Wonder Women Burlesque" Show.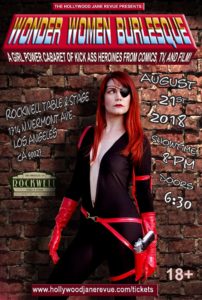 If you are familiar with the term "nerdlesque" and live in Southern California then you may have heard of The Hollywood Jane Revue. Founded in May 2013, HJR has produced several high profile nerd-genre themed cabarets including "Jurassic Peak," "Rack to the Future," and "We're Just Drawn That Way: A Burlesque Tribute to Animation." It was also named one of the top burlesque shows in Los Angeles by Thrillist, and features many award-winning burlesque performers.
The theme for HJR's "Wonder Women Burlesque" show is girl power. Specifically, girl power as it pertains to "kick ass heroines from comics, TV, and film" according to their promotional material. HJR promises an evening of super-powered strip teases and badass burlesque babes.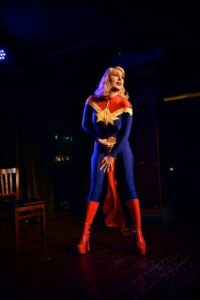 Hosted at the Rockwell Table & Stage, HJR cabarets take place on a large main stage surrounded by rustic restaurant furniture and baroque chandeliers. Keep in mind there is a drink minimum when attending a show. Tickets for "Wonder Women Burlesque" range from $12.00 to $17.00 and can be purchased at the link below. http://www.hollywoodjanerevue.com/upcoming-shows/
Sign up to Receive the NERDBOT News!