I finally made it out to Los Angeles! No I didn't pack up my stuff and say goodbye to the rust belt forever in hopes of pursuing a career in screenwriting, I just went out for vacation. It took thirty-four years but I made it to the West Coast… and I loved it! Words can't describe how much fun I had. If you like to gamble, I'd put a bunch of money on me making an attempt to establish a permanent residency in the City Of Angels very soon.
As the literal high from my first trip to California wears off, Adam has to get back to his usual writing routine. While I am trying to figure out a way to take my experiences and put them into a piece relevant to Nerdbot, I felt I'd start out by telling you about a unique place in Silver Lake, that breaks the stereotypical mold of your neighborhood comic book shop.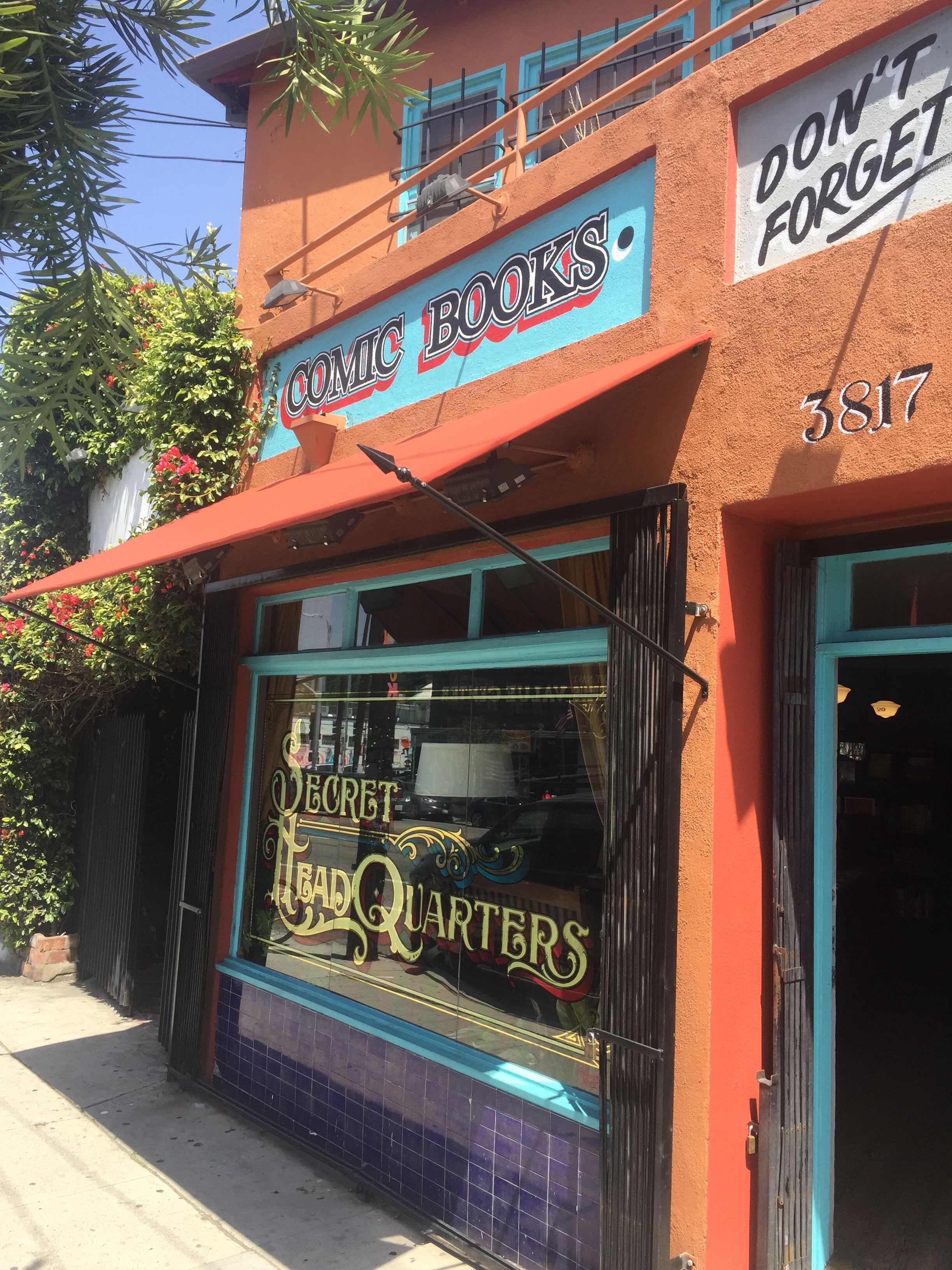 When feeling the itch to check up on your favorite superhero, look no further than Secret Headquarters located at 3817 West Sunset Boulevard.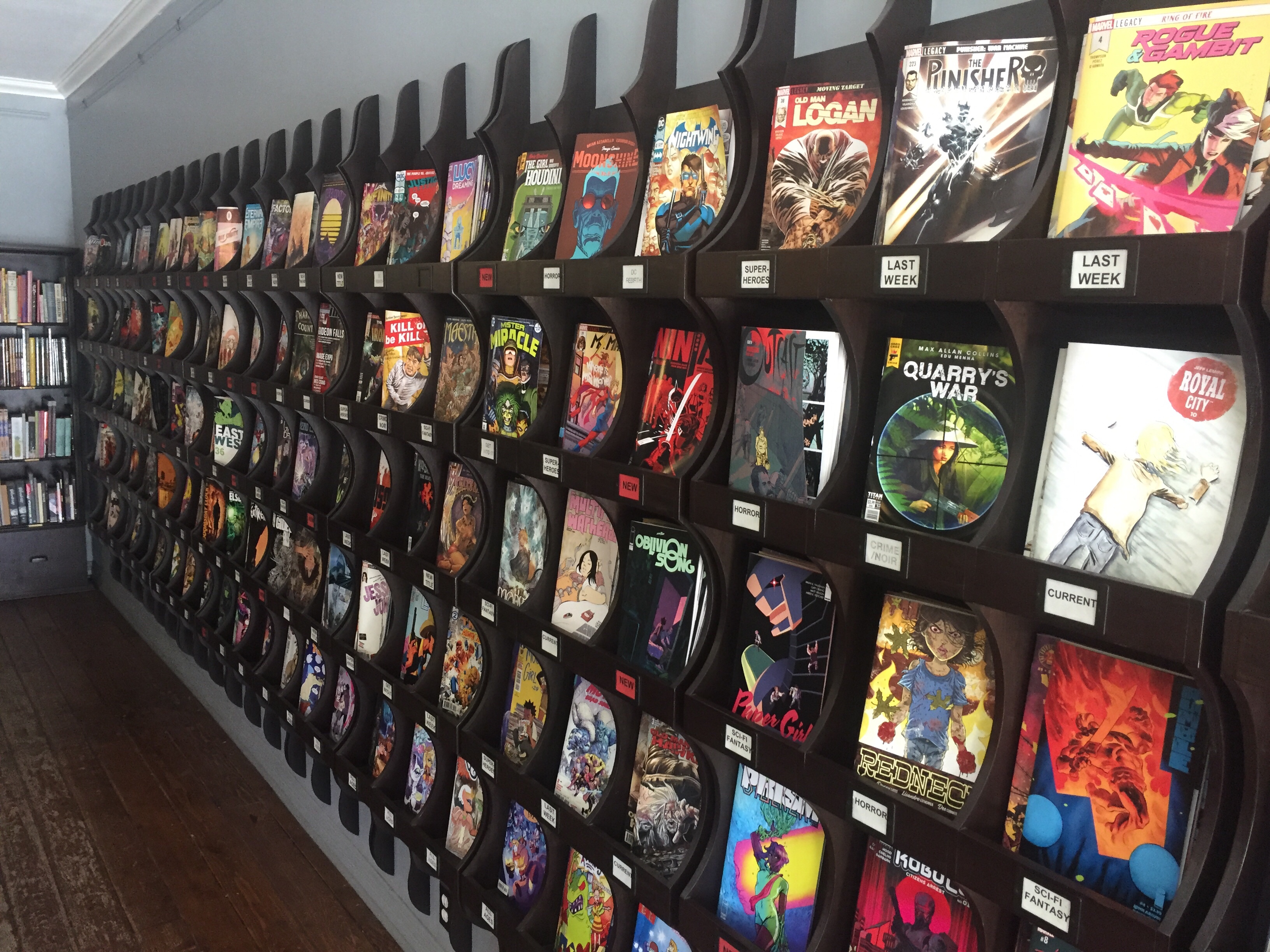 Two words, f#%cking character. The space is nowhere near Amoeba Music big, but there is a charm in the room that makes you feel like you are in the first library ever created. Or an antique store selling the latest issue of Sex Criminals. I feel like I should be buying stationary or something there. Hardwood floors, shelves, and this wall of compartments where they display the books provide a vintage atmosphere with modern products. One of the coolest comic book stores I have ever been to. Granted I was simply killing time while my girlfriend got a tattoo and could do Secret Headquarters way more justice… but trust me, go there, you'll know what I'm talking about.
I apologize for not getting better photos, the light was not helping me out at all.
Maybe some day when I'm living on the Left Coast, Jessica and I will walk our Shiba Inu named Lonnie down to Sunset so I can get my monthly dose of DC Rebirth.
If you haven't read Sex Criminals yet, I highly recommended it.
And yes, I bought a book of drawings featuring the X-Men and titles of Smiths songs by LA artist Adam Villacin because I am that guy.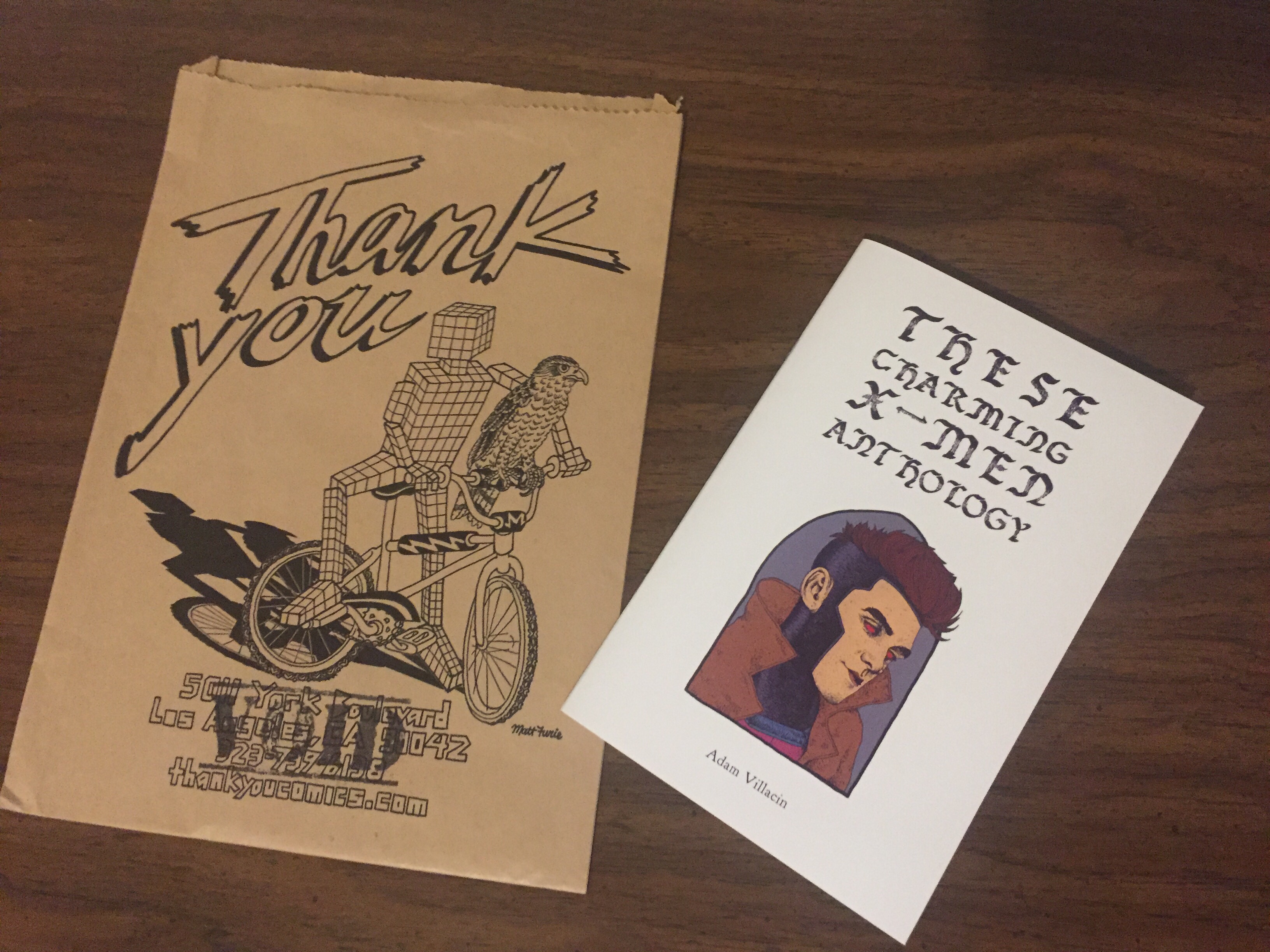 Remember Free Comic Book Day is Saturday May 5th.
By Adam Chmielewski
@PolishKaiju
Got any LA comic book store recommendations? Let Nerdbot know in the comments!!